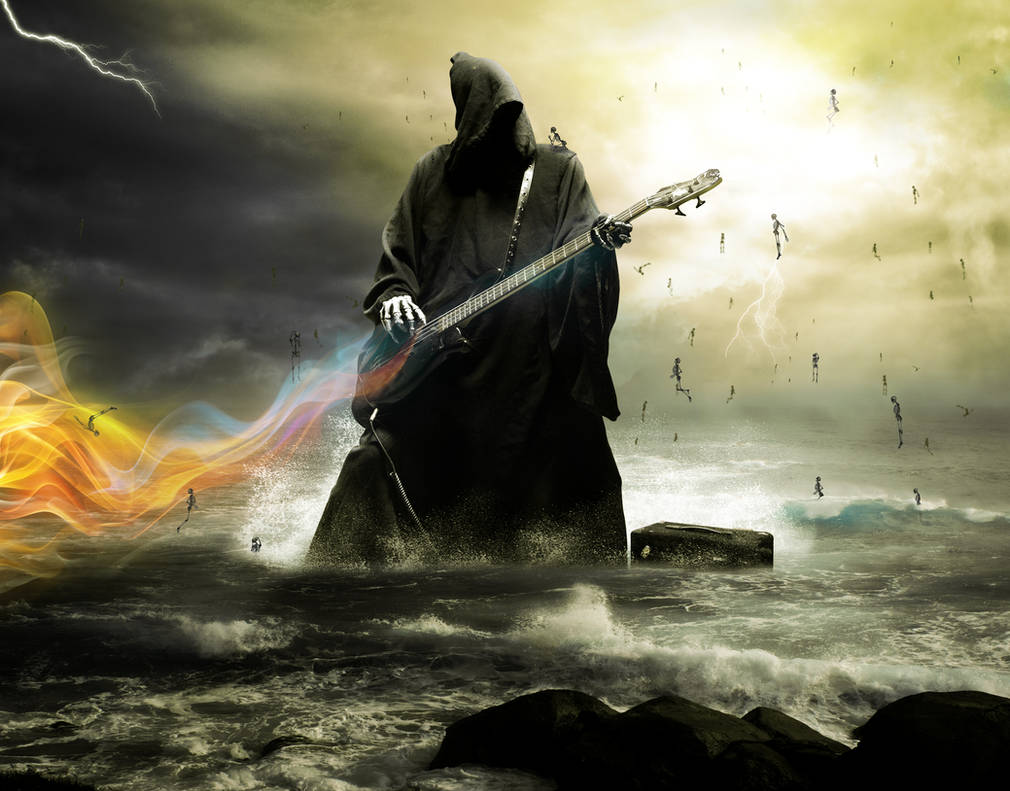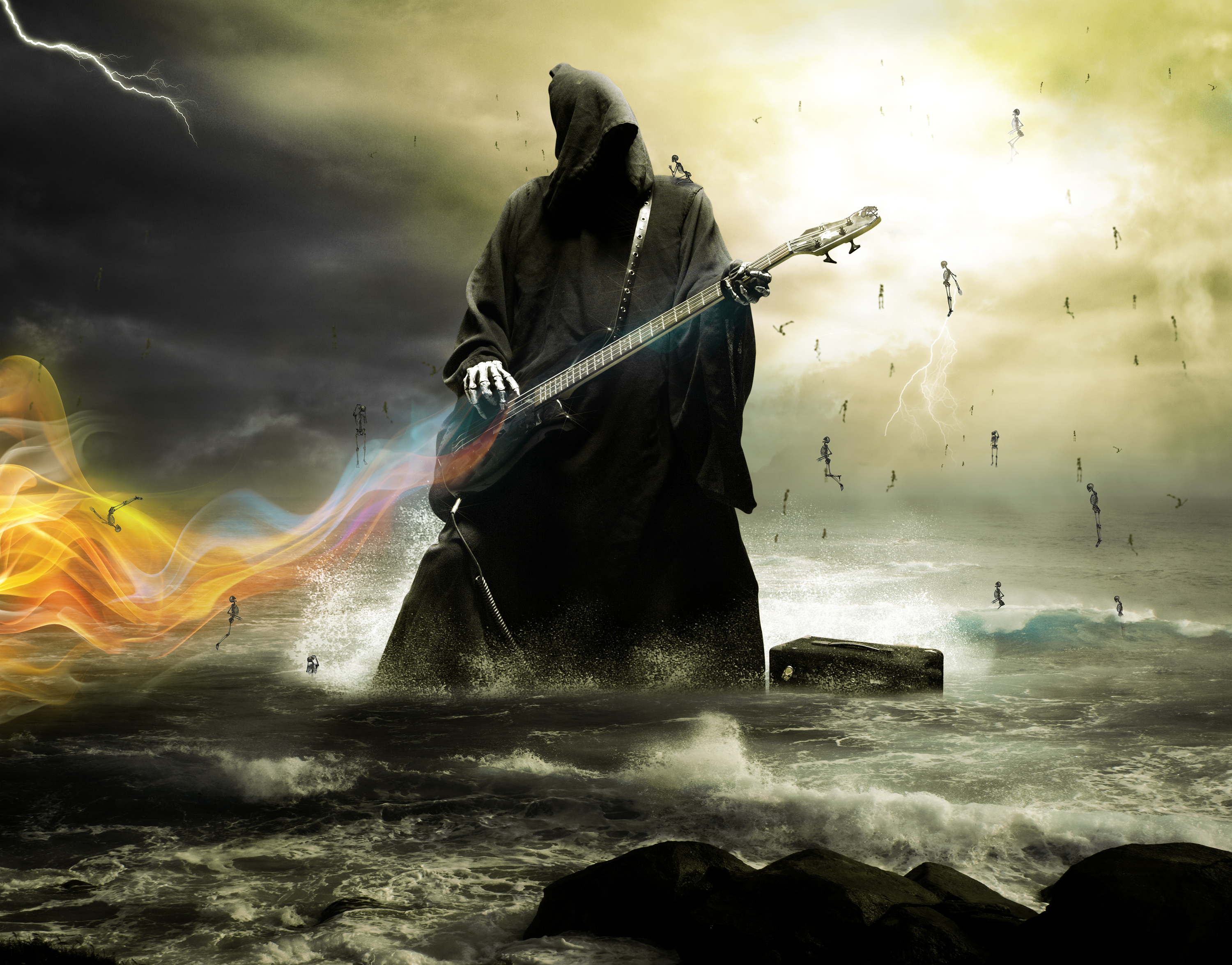 Watch
Visit and follow my Facebook Page Please
[link]
All created with Photoshop CS5
For those of you who are interested, I've uploaded the .PSD file used to create this image. Feel free to open and see the step's I used and hopefully learn something new. Please do not post this image as your own creation. I only supply the .PSD for those who want to learn and hopefully use some of the steps I used to create your own unique art.
Credits:

Lightning Brush
[link]

Water Splash
[link]

Ocean
[link]

+ Model

Rock Reaper
[link]

Skeleton Image Pack
[link]
[link]
[link]
[link]
[link]
[link]
[link]
[link]
[link]
[link]
[link]
Sky Stock
[link]
Fire Efects Stock
[link]
Other Dark Images:
Wow. That's really the first word that came to mind seeing this. This picture looked really cool at first, but then when I zoomed in, I saw all the tiny skeletons falling from the sky! That part was what really got to me. What could be meant by this picture? To me, it's as if The Grim Reaper were playing a song (death metal maybe?), about his job of taking people to their deaths. Maybe he's twisted and happy about that, he loves killing and taking souls...or he's depressed, watching people die so often. The tiny skeletons, the souls he's taken over the years, seem to rain like ashes. I noticed one of them was kneeling on Death's shoulder - was he begging to have just a little longer?
Overall, excellent work!
The Artist thought this was FAIR
30 out of 34 deviants thought this was fair.
Very interesting concept, but in my way, i think it'll be way better if there were more skeletons in the background, and maybe some bigger...because I didn't directly understand that it was skeletons. Also, but it still just my opinion, i think that the blue and the purple in the flames are much too funky for a black death god rocker, and barely blend themselves with the others colours.. Well this is just the good colours for some burning fuel, and in that way it's very cool and remind me tough bikers. Maybe the ocean can reflect the flames and they'll fit way better in the whole work. Hope i have been useful to you. Keep making some great work like this one !
Sry to re-send you this, but i didn't see that "critique option"

The Artist thought this was FAIR
31 out of 52 deviants thought this was fair.