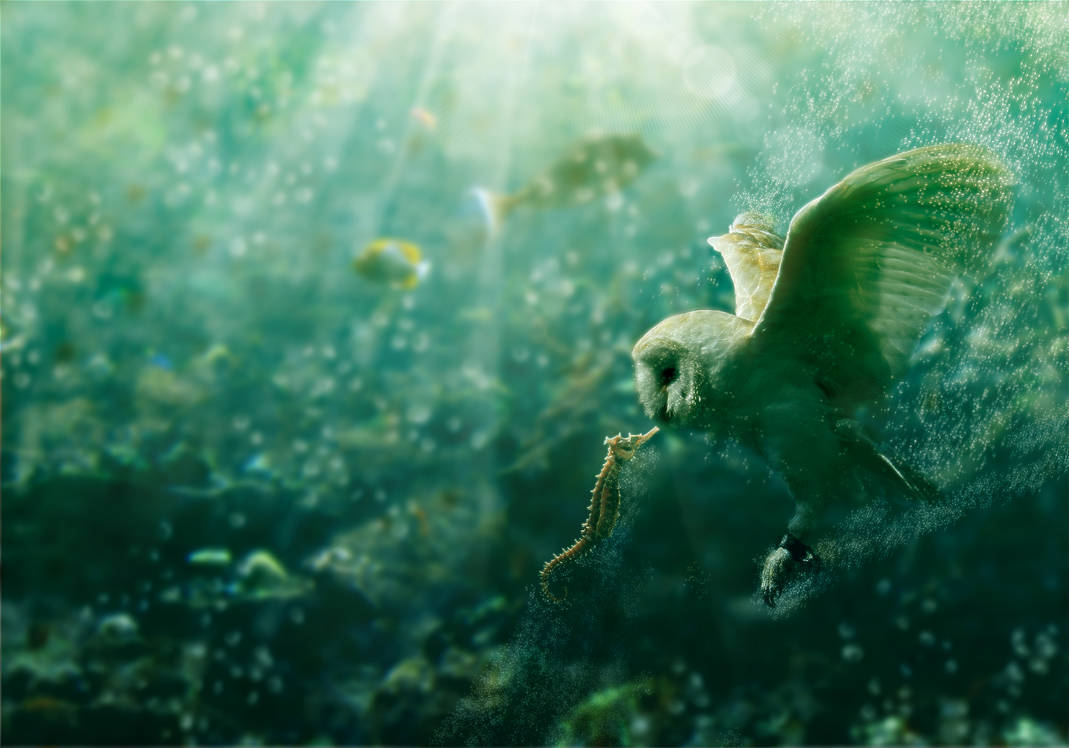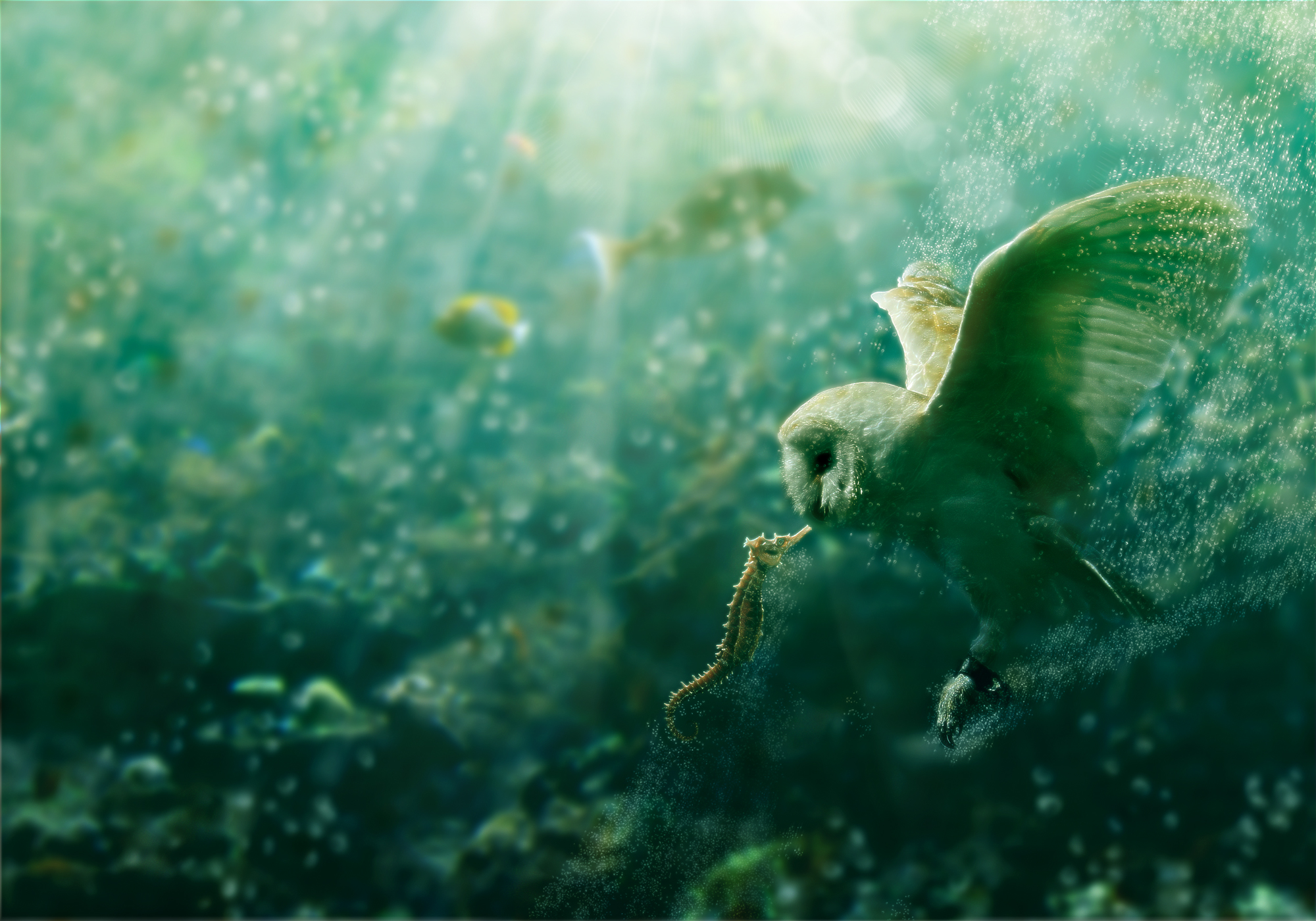 Watch
In case you are interested on knowing how I created this image, you can download the .PSD in small resolution to know my step by steps. (please do not post this image in any other place and claim it as your own. I only provide the .psd for those of you that want to know the whole process I used and learn something from it) (.PSD = leaning the basics about lighting and using gradiant colors on the overal image)
Credits:

Seahorse
[link]

Bubbles
[link]

Water Texture
[link]

Water Texture 2
[link]

Owl
[link]
Lighting Brush
[link]
Dont miss out on some of my other .PSD files:
IF YOU LIKE IT FAV* IT <3
I may be a little bias because I favor mellow/cool colors, but the color coordination in this piece is beautiful! Auqamarine/ Teal/ Deep-Sea Greens and Golden Browns/ Tans/ Light White-Golds with tents similar to blue and orange contrasts. It's refreshing to see so many variants of a classic contrast. And again being a bit bias, in that I happen to be a Greek Mythology buff, the seahorse, a symbol of Poseidon and the owl, a symbol of Athena, interacting kind of makes sense of this conversational piece, to me at least lol. The obvoius question there would be why the owl is founded under water. I could assume that question would be answered in the break down of your decisions while creating it. On THAT note, I need to go through the links you posted sooo.. Great Work!
The Artist thought this was FAIR
12 out of 13 deviants thought this was fair.
I think it´s an amzing work!!!
i make people think look and love it!!!
i think it´s a master pice!!!
i love the ditails of the owl you din´t forgot the bubbles of the movement for me an artis have this preoccupation it shows a very sensitive side the details some times make the image.~
The vision and the impact are the most work here and this qualities make a pice of art in the photograf art.
the sea it´s a little bit too spleen it needs to be more transperent the sea it´s beutifull you shouldn´t hide it ok?
i know why you did it because the most important is theseahorse and the owl so for me don´t have fails
(look you give an idea for a draw!!! cool )
The Artist thought this was FAIR
10 out of 10 deviants thought this was fair.