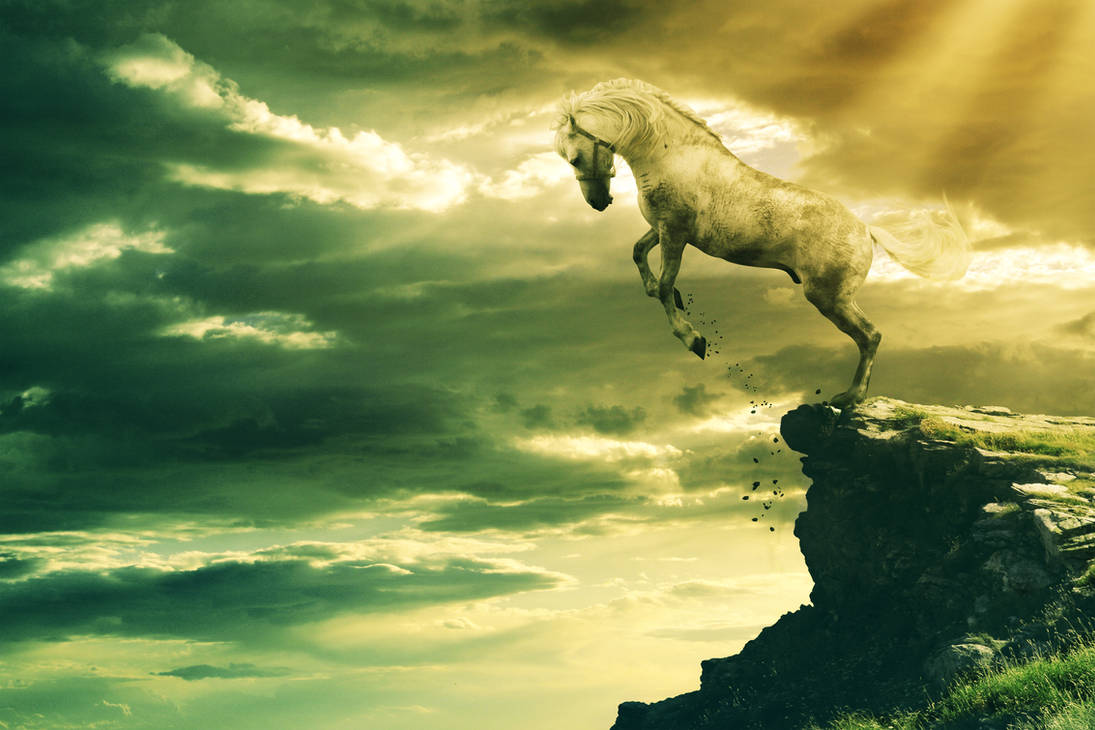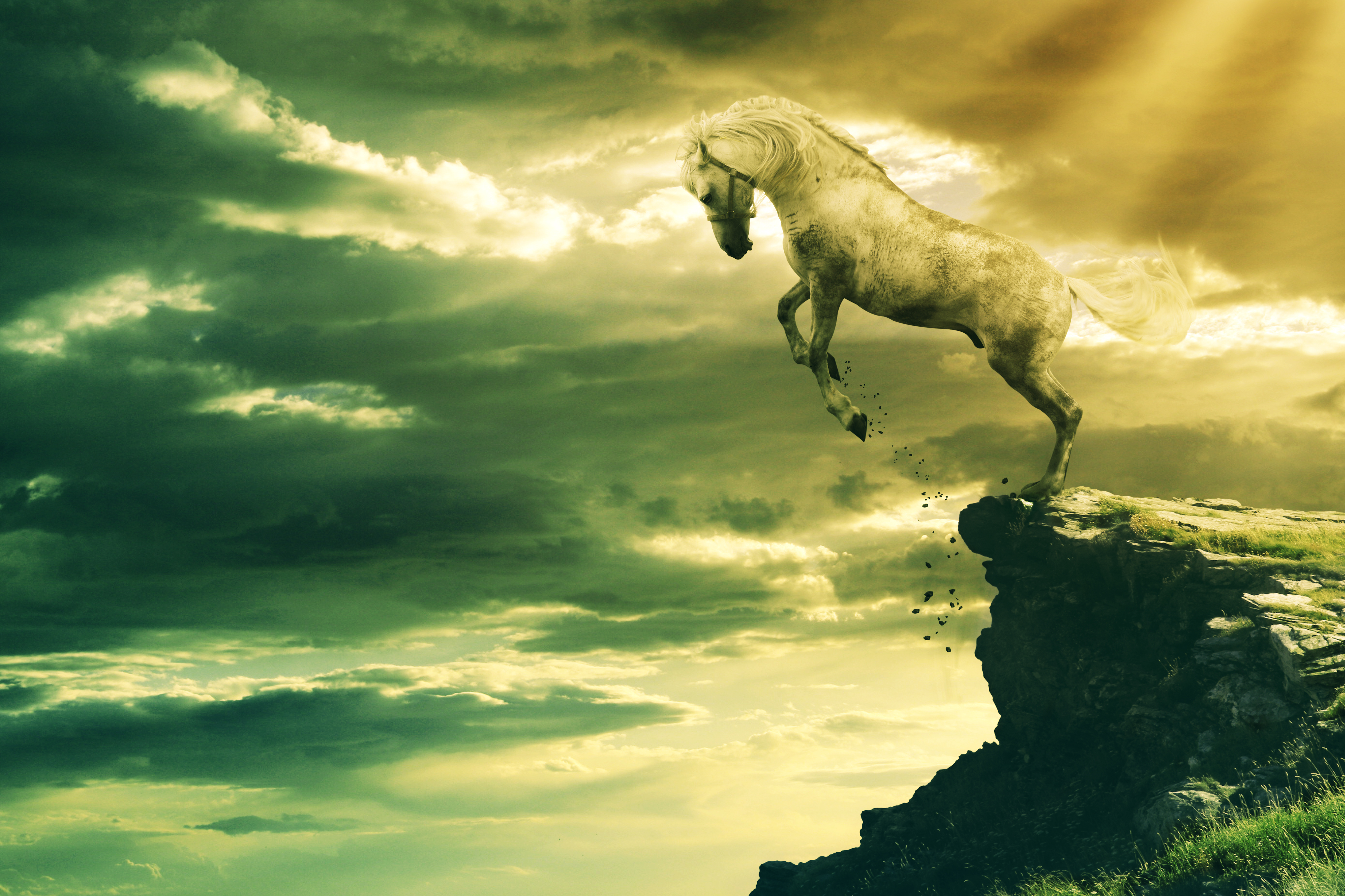 Watch
In case you are interested on knowing how I created this image, you can download the .PSD in small resolution to know my step by steps. (Please do not post this image in any other place and claim it as your own. I only provide the .psd for those of you that want to know the whole process I used and learn something from it) (.PSD = leaning the basics about lighting and using gradient colors on the overall image)
Credits go out to:

[link]
Sky

[link]
Horse

[link]
Cliff

[link]
Pebbles
Lighting Brush
[link]
If you want to know how i created other images such as these, you can also download te .psd's.
IF YOU LIKE IT, PLEASE FAV* IT <3
I love this. It looks like a page straight out of a story book. The pictures all fit together perfectly like the pieces of a beautiful puzzle. The attention to detail amazes me, the addition of the pebbles makes it seem more realistic, as well as adding movement. The pictures all compliment each other, and I was surprised to find out that four pictures were used, instead of two or three like I suspected. I honestly thought that the cliff and the pebbles or the cliff and sky. For me, what really completes the picture is the lighting, and how it seems to warm up the photo and bring attention to the horse.

Overall, the is beautiful and inspiring, and I have nothing but praise for PSHoudini.
The Artist thought this was FAIR
25 out of 26 deviants thought this was fair.
Love love love this.
I love the rocks falling from the hooves, I love the whispy-ness of the tail and the light coming from the right corner. I especially love the texture of the horse.
Honestly, my only critic is that I wish there wasn't so much green. Perhaps blending the green into a blue? Or even pink to reflect more like a sunset? I'm not sure.
But other than that, the vision, the story, the impact - beeeeautiful.

<3 <3 <3 <3 <3 <3 <3 <3 <3 <3 <3 <3 <3 <3 <3 <3 <3 <3 <3 <3 <3 <3
The Artist thought this was FAIR
19 out of 19 deviants thought this was fair.