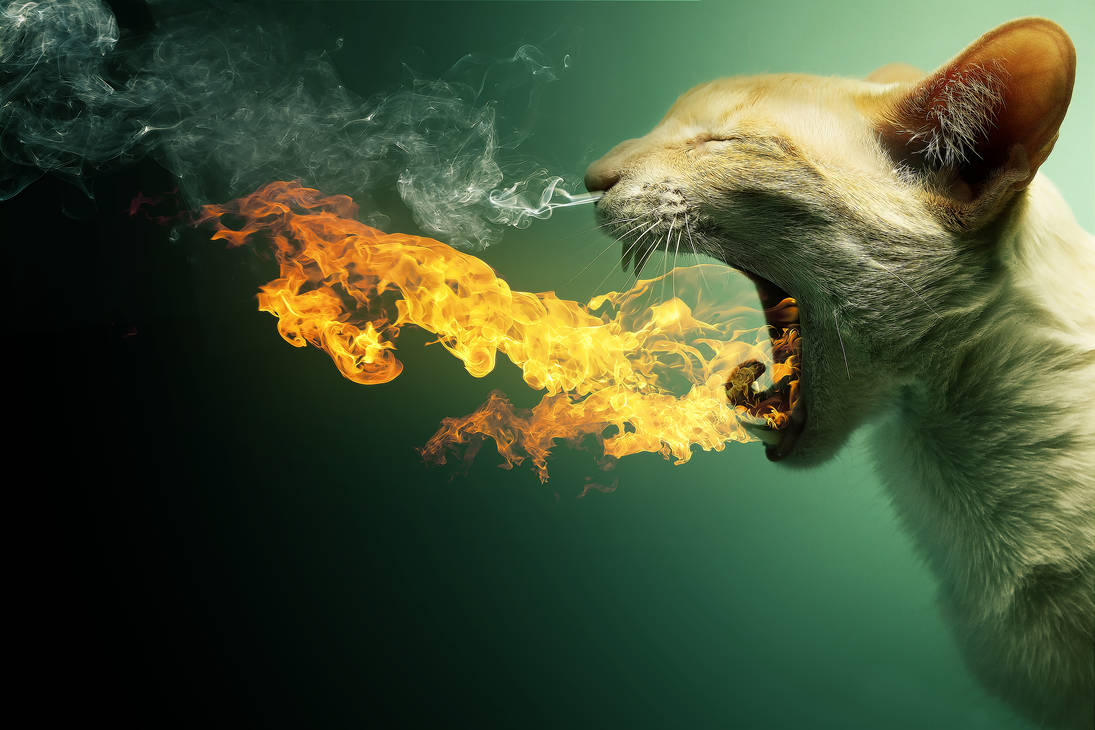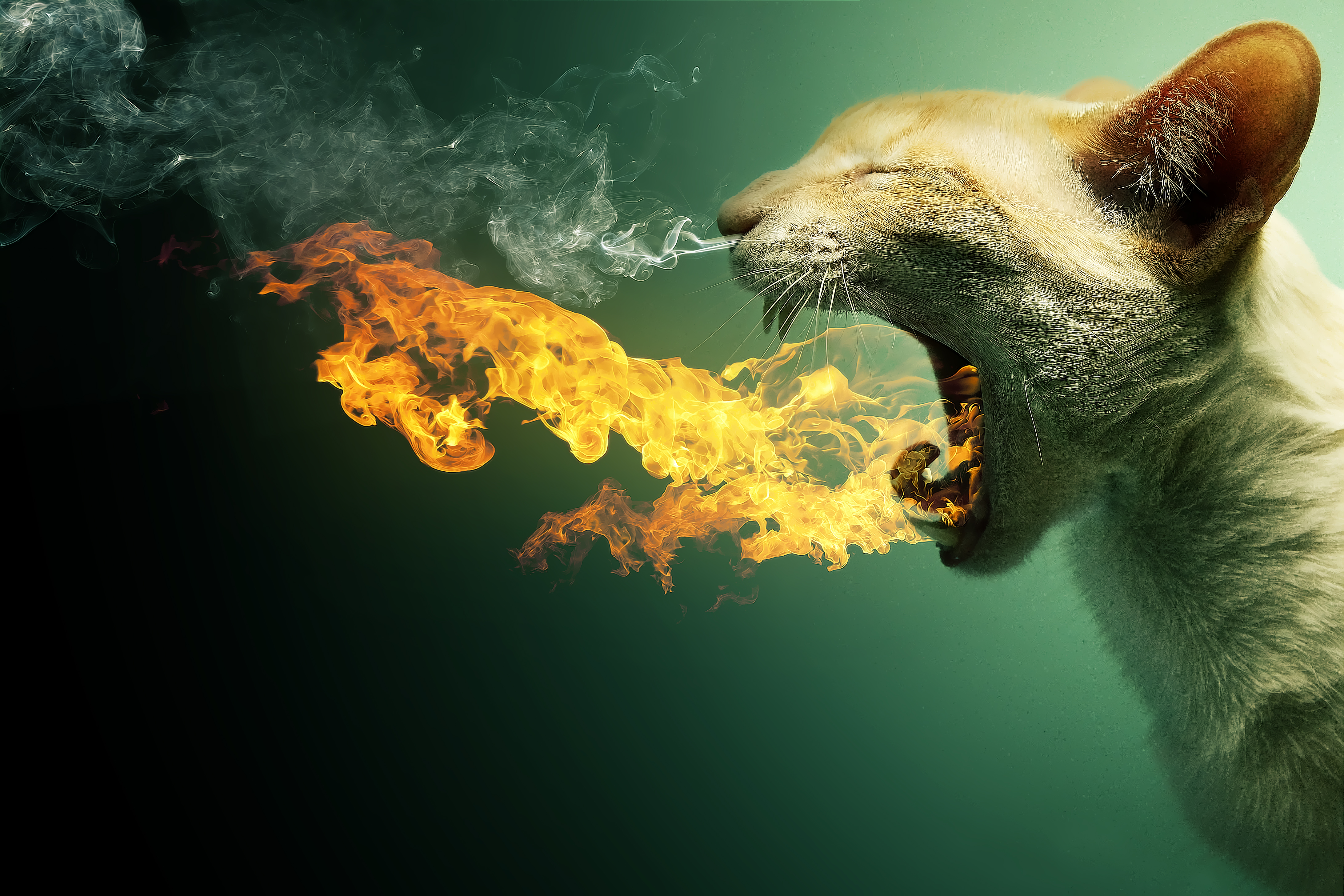 Watch
In case you are interested on knowing how I created this image, you can download the .PSD in small resolution to know my step by steps. (Please do not post this image in any other place and claim it as your own. I only provide the .psd for those of you that want to know the whole process I used and learn something from it) (.PSD = leaning the basics about lighting and using gradient colors on the overall image) NOTE: For the final touch, I used topaz clean filter. (filters can be found here
[link]
)
Looks cool as a screensaver so feel free to DL and use as so. other than as a screensaver, please to not alter or distribuite this image in any way without my authorization.
Main Soure/Reference used
by

fire pack
[link]
Smoke pack
[link]
Hope you like it. if you do please fav* it <3
The picture is of great effect and proves an excellent PS editing technique. I appreciate your care for all the details like shadows, transition between textures and light. The image has a consistent, veridical aspect.
The subject of the manip is well chosen, standing out from the very beginning. The "facial expression" of the feline goes perfectly well with the fire & smoke you added.
I also like how you complemented him with the green background, because it lets the viewer focus even more on him.
The focus and light are well chosen, leading all to the feline face. The fog effect you created, helps finding a general focus point.
I hope to see more of your manips!

The Artist thought this was FAIR
31 out of 39 deviants thought this was fair.
I like this piece.
But...
The smoke coming out of the nose in a straight lines seems off to me.. i get that its being breathed out so it would need to go straight for a second but that smoke looks like it was just sitting and that's what happened.. not being blown.. could be because i'm a smoker but it should go out in more of a widening stream before it distorts and acts like smoke.. its not a big problem tho..
The fire away from the mouth is awesome.. but the way its so see through at the top part near the mouth throws the fire off and it does seem to curl with the tongue at all making it clash a little..
The lighting is great and the transition from light to dark is great as all.. Which brings me to another point.. the smoke should fade with the darkness.. fire is bright and would be seen but smoke is not and would disappear into the black...
I hope that this helps you

nice piece!
The Artist thought this was FAIR
70 out of 90 deviants thought this was fair.