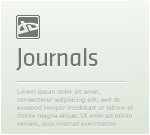 Sc1r0n's FreeStyle Collage Contest!Dear members & friends!

Welcome to our founder's Freestyle Collage Contest

A Note from :devSc1r0n:

Hello everybody and welcome to my personal contest! Some of you might already know that this contest started on my personal page some days ago, but since then, I've done some thinking and I moved the contest here so more people can have the ability to join and publicaly display their art. Because this is a personal contest, I am going to be the only one judging the entries, thus giving the right to our group Admin team to take part in this contest. :) So, let me explain what this contest is all about :

CONTEST THEME

Freestyle Collage Art.