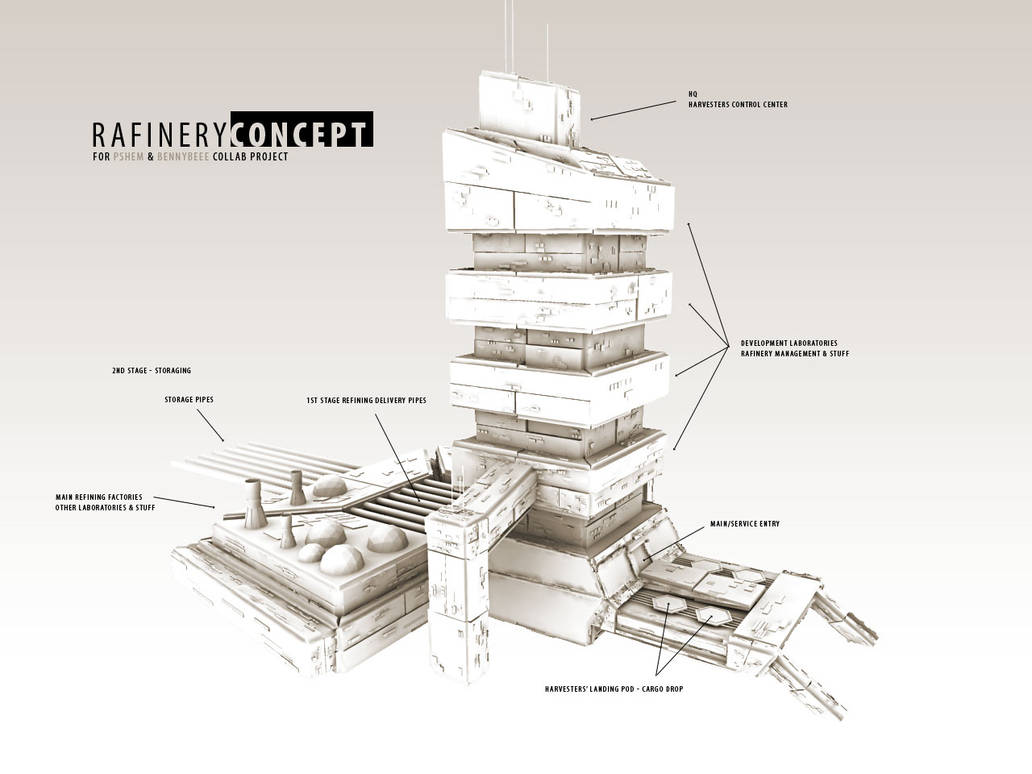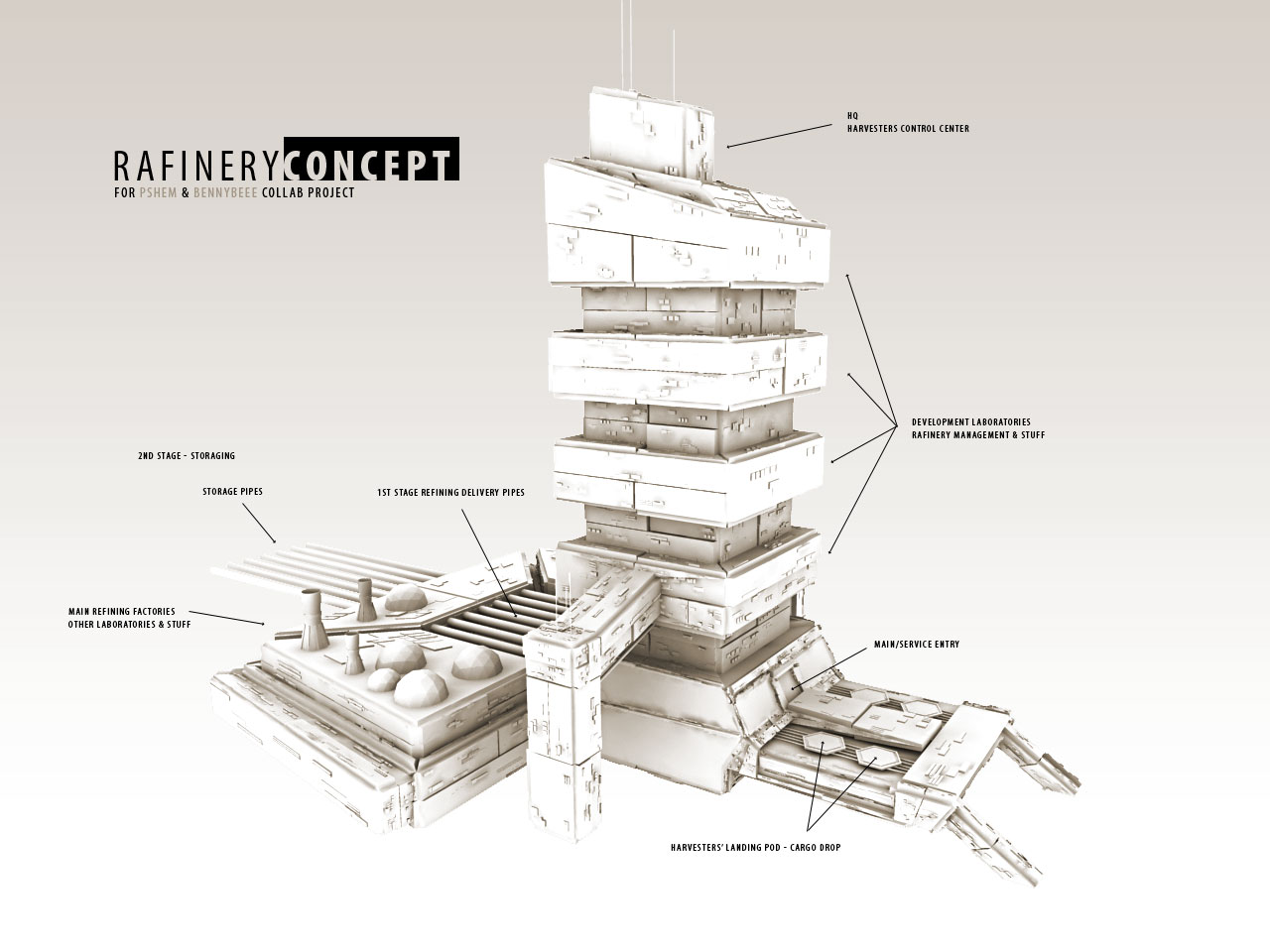 Watch
something from upcoming collab with =Bennybeee - still in progress, but I really liked that concept render and so here it is



btw. yeah, I know it's Greeble, but I just like that effect and I'm too lazy to extrude it all myself



p.s. those pipes doesn't end nowhere - but it's Bennys' part of collab, so stay tuned

120 views and 4 comments - geez, I love dA


Stupid question: what is it refining?

Looks fine, but I'll wait with criticizing 'till it's completed

Reply

Cwaniaczek z bombelkami w nosie

Ja sie pytam czego to jest rafineria, a nie co to znaczy

Reply

buehehe... ktoś tu się zezłościł

a tak serio, to skąd ja mam wiedzieć? idea collaba jest taka, że jest sobie rafineria, która rafinuje, latają harvestery i zbierają to, co się rafinuje w rafinerii... nastę

nie efekt rafinowania trafia do rafineryjnych silosów, blah blah blah... nie wiem kurde - tiberium?

przy takich pracach takie detale jak: do czego to służy, są nieistotne

Reply

interesting

cant wait to see the finished collab

Reply

Reply

why you do rafinery concept? he? you are strange guy...rafinery concept

Reply

Looks good, I think. But I guess there is something missing to motivate to download it and use it.
Reply