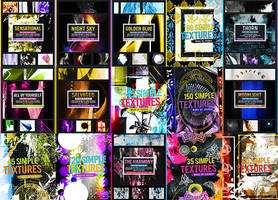 All Premium Content
Buy this to gain an ALL-TIME (not monthly) access to all premium resources packs I create (through Google Drive). As a subscriber you can also suggest what kind of resources you would like me to upload. Once you purchase, DM me for further info. NOTE: Reuploading and sharing premium content with others is strictly prohibited!
---

Description
Aqui estan 5 texturas reales de papel, en HQ por supuesto. :] (Anteriormente en otra cuenta de DA teayudocnelps)

+ No redistribuir ni reclamarlas como propias.
+ Creditos porfavor.
+ Comentarios siempre bienvenidos.
___________________________________

Here are 5 real paper textures, in HQ of course. :] (Previously in another DA account teayudocnelps)

+ Do not redestribute them or claim them as your own.
+ Credits please.
+ Comments always welcome.


La.