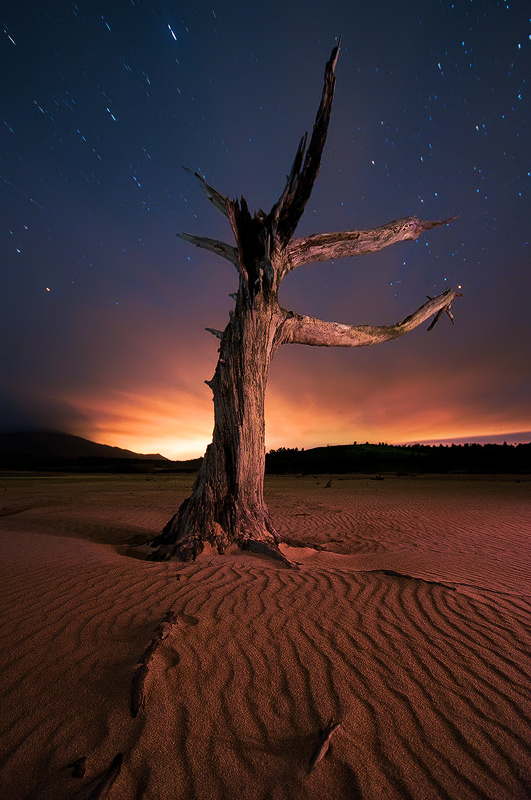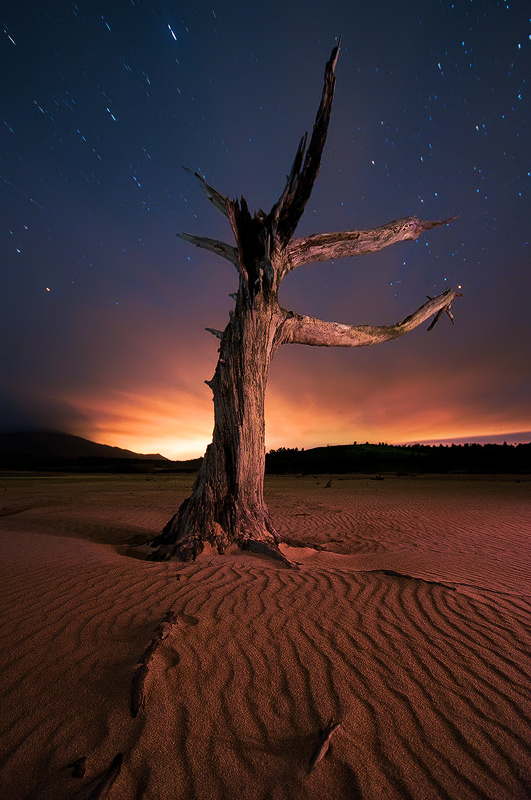 Watch
Had some fun with night shots.
This is a 5 minute shot. Fired the flash a few times from each side with a warming gel.
Had to do some serious noise reduction in the sky.
For those that were wondering, the reason some of the small star trails are segmented, is because (I think) clouds moved in front of the stars for a part of the exposure, thus blocking the light.
I see that I have reached 10k page views. Thanks for all the support