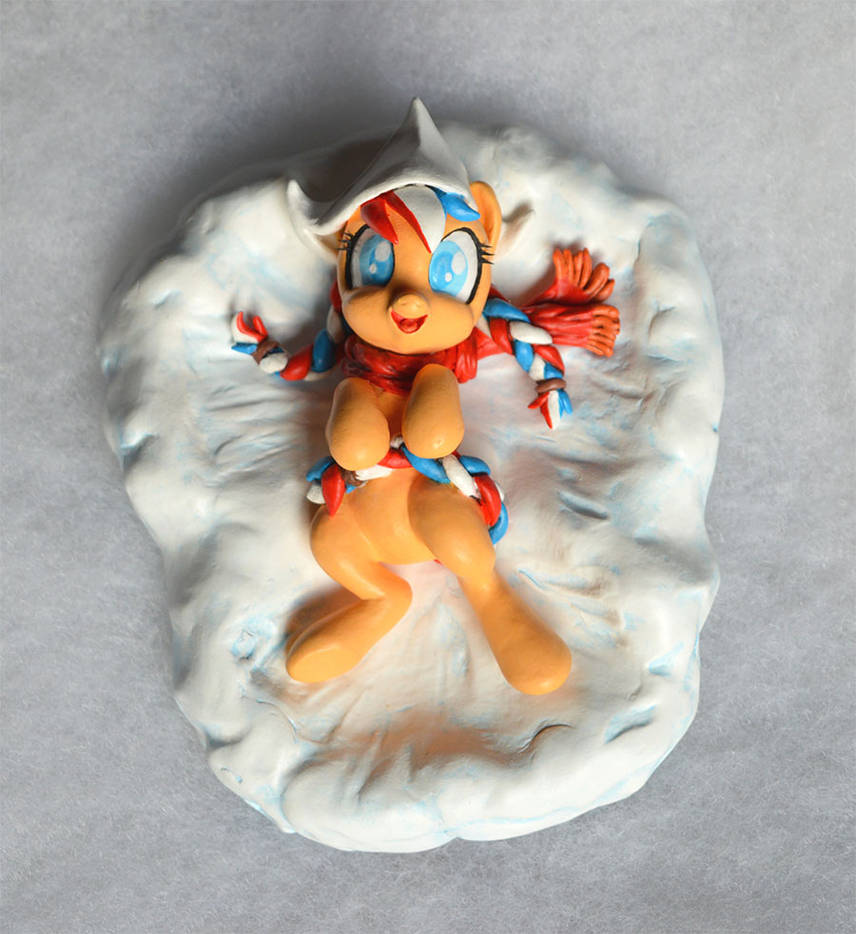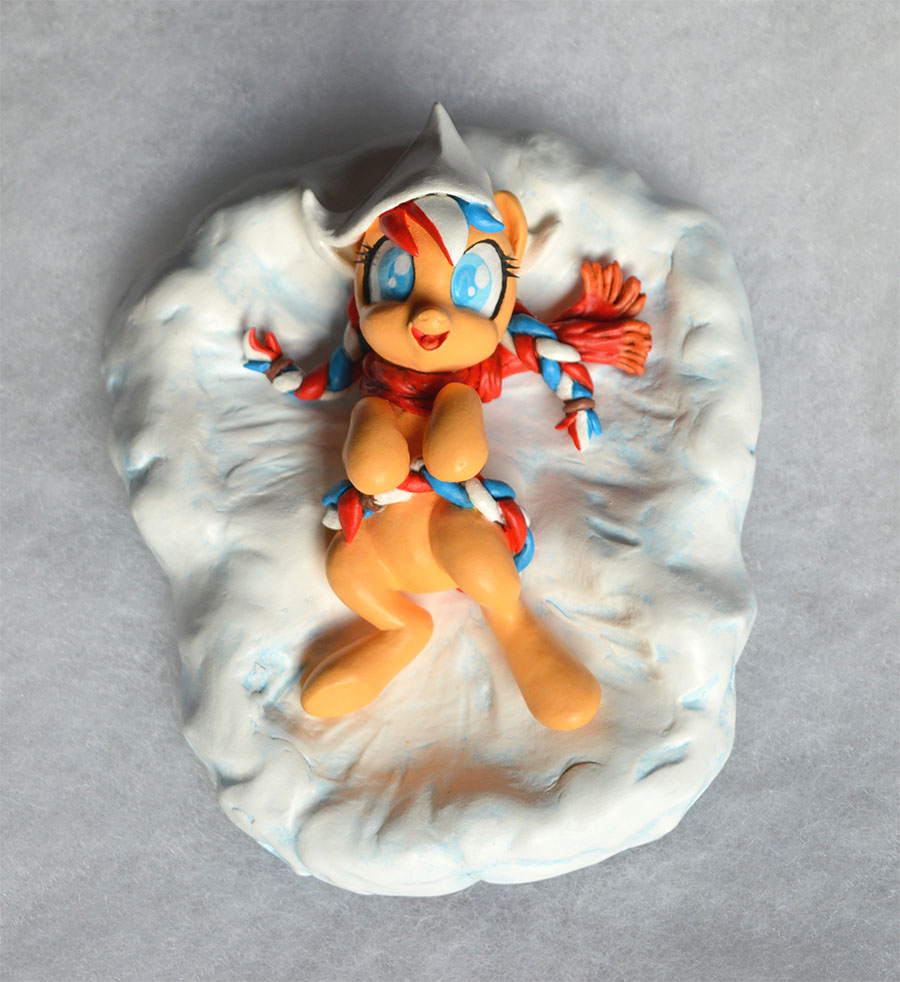 Hearth's Warming Con's mascot character making snow angels, as she appeared on the 2015 poster.
I made this sculpture for the charity auction at HWCon 2018.
www.hwcon.nl/
So if you happen to be in the Netherlands this February 17th... HWcon is where it's at.
And me. I will be there too.

Ember is a super cutie, so lovely and charming with her bight-eyed smile. Nice to see she's so chill even well taking a moment in the snow. Love those braided mane and tail styles too. Thanks for sharing.
Reply

This Deviation was featured in the following Equestria Daily Post
www.equestriadaily.com/2018/01…
Thank you for providing pony material for all of us to enjoy

(This bot is unofficial, it is NOT affiliated with Equestria Daily. If you do not wish to get these notifications anymore, please just block this account.)
Reply

Looks good!

Reply