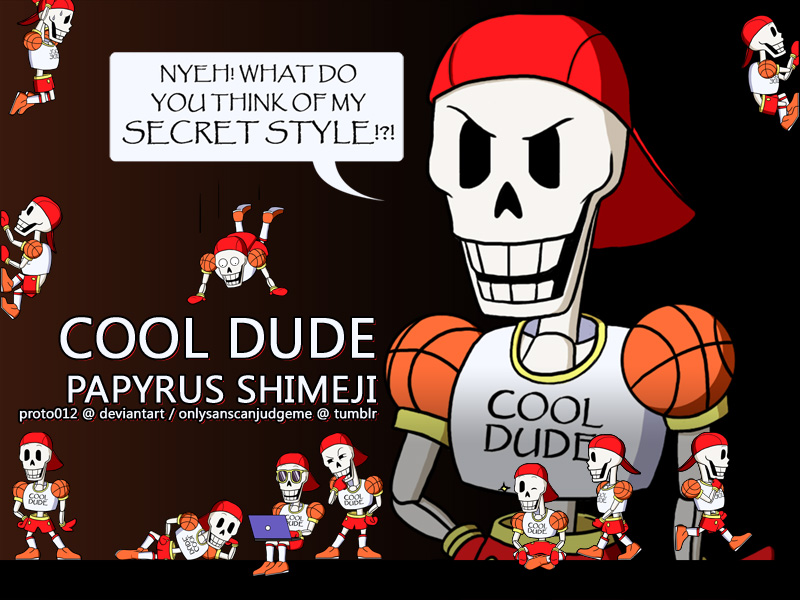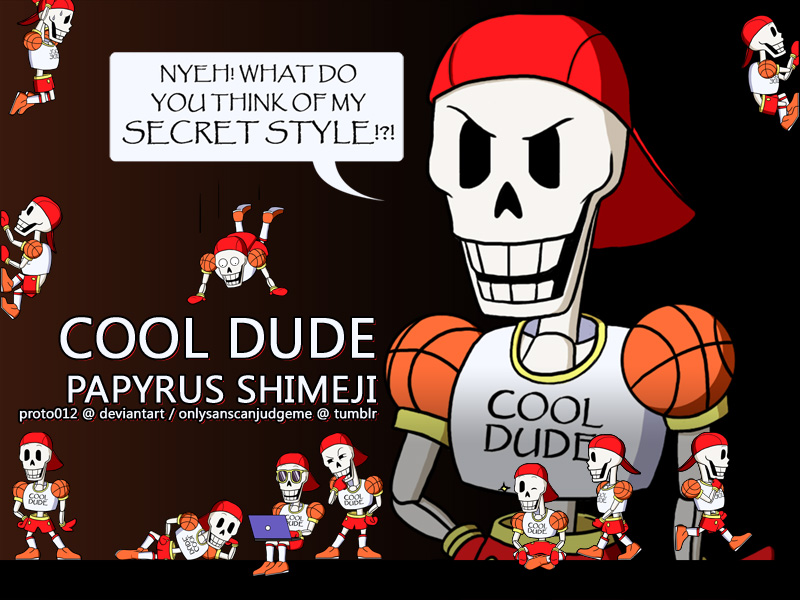 Watch
WHAT IS SHIMEJI?
A cute little desktop buddy. He'll walk around your desktop, climb and interact with windows, and perform other actions.
Whew! Finally, the little guy is done. There are so many Sans shimeji out there, and I love both characters, so I thought the other brother deserved a little more love. So I've put a ton of work into him! 108 frames total with custom coding. Separate animation cycles for walk, run, and dash.
After downloading, extract the .zip. Double-click shimeji-ee.exe or shimeji-ee.jar to run.
Not working? Try updating Java.
Want to change which windows the shimeji will interact with? Run the shimeji, right-click the icon in the system tray, and select Settings -> Choose Interactive Windows. Right-click and choose "Restore Windows" to bring back windows that the shimeji has thrown away (I've had mixed results with this, though, so be careful!) and if you want to stop the shimeji from carrying the window away just click the shimeji or the window.
MISCHIEVOUS VERSION:
- duplicates on his own (up to 30)
- will move and throw chosen windows
Download here:
www.mediafire.com/download/00t…
CALM VERSION:
- will not duplicate on his own
- will not move windows on his own (but will climb them)
Download here:
www.mediafire.com/download/9s0…
IMAGE AND CONFIG FILES ONLY
Already have a shimeji setup, and just need the image and config files?
Download here (both mischievous and calm versions):
www.mediafire.com/download/b1s…
If you would like to use this shimeji as a base to make a different Papyrus... a different outfit like the battle body or Jogboy clothes, or an AU version like Underfell or Outertale... the answer is yes, I am totally okay with that! The world needs more desktop buddy Papyri. Just let me know what you're doing, that's all I ask.
Thanks to the makers of these two shimeji; I mostly built this shimeji's code off of them.
Sans:
mirachaan.deviantart.com/art/U…
Grillby:
undertaleshimejis.tumblr.com/p…
Enjoy!