Greetings!

Want to be featured?

Well, you can. Participate in one of the Official Group Projects and you can be featured. The feature lasts a month, so in order to keep the feature, all you need to do is keep participating.

Each deviant will be featured along with one of the deviations from their gallery (a Daily Deviation, if applicable).

Be sure to be aware of the deadline, which is the 25th of every month. All you need to do to participate is leave a comment on the current volume of any project listed under Current Projects.



Make use of the Master List to see all volumes of PromotingPositivity content.



Bonus: If I ever forget someone in an update, they will be featured a whole additional month to make up for the mistake even if they don't contribute.

Current Deadline: July 25th

Next Months Featurees:
-



---
BATTLEFAIRIES
A Mouse Lives In My Compost BinA mouse lives in my compost binthe rinds and crusts must keep her filledShe makes away when I peep in. I don't intend to be so frighteningbut mice ain't known to be strong-willedA mouse lives in my compost bin. Now I'm no stranger to shutting-inthough making friends ne'er saw any killedShe makes away when I peep in. I'll allow for some acclimatingwhy, friendships take a while to buildA mouse lives in my compost bin. Now, three-four weeks in all it's been,what size the fright I have instilled!She makes away when I peep in. And while droppings tell them where she's beenpeople hardly ever seem as thrilleda mouse lives in my compost bin;she makes away when I peep in.
Cranash64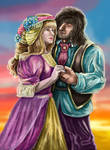 LualaDy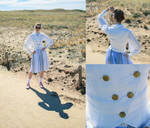 Malintra-Shadowmoon
Cosmic EnergyCome, o, holy intuition,Let my existence vibrate!O, vibration of holiness,You have no beginning and no end. My soul, the eternal light,Reveals the Great I Am.I am a living prayer.I am the guardian of the Spirit:Shine from my light, Secure with my love, See with the eyes of my heart,Fill myself with faith, love, light,With peace, joy and power.Yesterday, today and tomorrow - for evermore.Beneath, above, the vibration of love.I rise into infinity....
MarcooftheMoon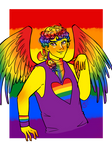 UszatyArbuz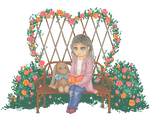 ---

Current Projects: Promoting Positivity, Positive Comment, Positive Feature.

Take care!