Food is art in so many ways. We're so used to seeing it that sometimes, we fail to see it as a form of art.
Culinary Arts
is a somewhat small and forgotten gallery, specially when compared with popular galleries like traditional art. However, there's a vibrant community and many talented artists showing off their art.
Food is special, not only because of the obvious organic necessity to consume it, but also because food, preparing it and eating is one of the few human activities that involves all five traditional senses, therefore rendering it unique in the way we appreciate it. Eating is a whole artistic experience, from the moment we smell the food, when we see it, savor it, feel its texture and the different noises it may produce during preparation or consumption.
I invite you to see food in a whole different way today. Go a step beyond fast and convenience foods. Add a bit of art to your life, live like an artist as a whole. It's not very time consuming, it's not difficult, but it's one of the most rewarding experiences there is day to day.
It's art for all the senses

Recipes and tutorials you can try: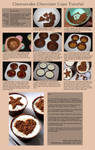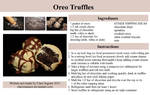 :thumb260998879: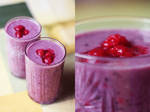 Talty