Hello!

I'd like to introduce you to a fantastic group and tell you all about it!

dALinkSystem
is a Group dedicated to increasing artists exposure, by helping others and themselves through a simple and effective "Linking" system.
The idea:
"Link another artists submission in your artist's comment box. It helps everyone's exposure and finds undiscovered art."
The Link System was originated by
TheFulkrum
and myself (
Echostar08
), in May of 2009. What began with a few "Linkers" has grown into a large "Linkers Community" of caring deviants, who utilize The Link System to help increase their exposure, while helping others.
Linking can be done in as little as 5 minutes. It's simple to do and takes only a little extra time when you're submitting a deviation. The little bit of extra time you spend to personally choose and feature someone else's art in your artist's comment box (or in your deviation description), is very rewarding, because you've helped yourself
and
someone else. A little give-and-take always feels good. On dA it has its rewards as well—exposure of deviants and undiscovered art.
Goals of dALinkSystem:
1. increase self-exposure 2. increase a fellow Deviant's exposure 3. discover lost art on dA 4. find potential friends (the first 3 are important)
How to Link:
When you submit a *new deviation to dA, add a Link or the thumb code of another deviant's work in your artist's comment box. Leave a comment and a Link to your own work on the other deviant's work telling them they've been Linked, so they can view, comment and favorite your lovely work in return. *You can also edit and Link your older submissions.
There you go! Linking in a nutshell. Of course, there's more you can do, but that's all that's required to Link and have your work accepted into the group.
Also, it's important to note that both non-premium and premium members can Link:
Non-premium members Link using the deviation URL or the short link found to the right of the deviation. Premium members Link the same way, but they can also use the deviation thumb codes if they choose to. You can also Link any medium of artwork, as you'll see in the examples I've given below.
---
I hope you'll take a few minutes to view our
Linking Resources
(

click me). There you can read a manual and watch several tutorials (like the ones below) that will show you exactly how to Link and how simple and quick Linking is.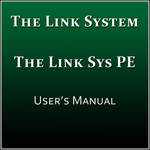 The Link System User's Guide by TheFulkrum
was featured by
GaioumonBatou
as a Daily Devation.
His comment:
"The Link System User's Guide by TheFulkrum is a guide to a great initiative of promoting artists
when presenting your own artwork to be seen."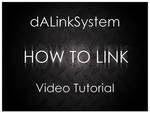 dAlinkSystem How to Link Tut. by TheFulkrum
---
P.S.
Want even more from the Linking experience? Then have a look at this blog for some great ideas:
Sup Y'all
scroll down to the section titled
THE LINKING EXPERIENCE
. And we have a lot of fun at DLS. We hold Linking challenges with great prizes throughout the year, culminating in our annual Linker's Grand Ball at the end of the year. The DLS team works very hard promoting our members work and providing the community with great news articles featuring members Linked works, as well as those they Link to. All of that and so much more!
COME JOIN THE LINKERS COMMUNITY!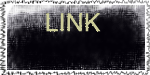 Thanks!
Kathy

The DLS team:
TheFulkrum
Echostar08
HugQueen
gold-rose
A-teinna
rlhcreations
Miguel-Santos
Calibre-Not-Output
Moon-Willow