ProjectComment
is a Group that provides
Guaranteed & Constructive
comments for the DeviantArt community. By discussing what makes a great constructive comment, we aim to support the awesome commenters out there through a workshop where, twice a month, we will be conquering the challenge of commenting.
Welcome to our third commenting workshop on resources!
It almost goes without saying that resources allow both the commenter and the artist to learn new techniques. Resources aid us in going beyond the written word so that we are not
told
things, but
shown
how to improve our artwork. It is that visual representation that helps commenters and artists alike understand.
How can resources help this artist receiving this comment?
The jacket is too short while the hand anatomy is wrong.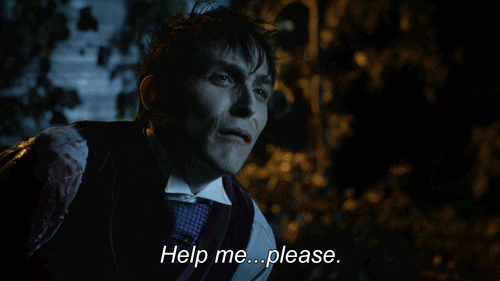 As both the artist and the commenter, we can use resources including:
By using resources, we could answer questions such as...
How much longer the jacket should be and its effects on the character.
The different examples of hands and how this specific hand can be changed.
The particular focus on anatomy of the hand itself.
Writing or receiving simple statements or statements with long explanations doesn't necessary guarantee improvement for the artist or the commenter. Sometimes, being able to see it, being able to link to a resource that aids in our statements and explanations, adds an extra layer that solidifies our contributions. Resources & Stock Images
DeviantArt has a whole category dedicated to resources and stock images
here
. By using any of these resources, we are given a stronger grasp of what the commenter is seeing and advising us to do as artists. As commenters, linking to visual representations or examples already explained makes it easier for us to articulate our advice and our comments overall. Furthermore, we add to our understanding why certain aspects are flawed or how certain techniques can be applied to our own artwork. This is especially the case when resources serve as a visual guide of where the artist should go and where they should stop.
Birds of a feather...
Resources are often created by artists like yourself, artists that have grown and are willing to share how they do things to help
you
in your own art. Many resources are posted by artists that have risen to popularity on DeviantArt and that says something! The fact that some well-known artists contribute to the community through these resources, while others benefit from them, should add extra incentive for you to use them yourself.
Joint Use
What do we mean by 'joint use'? While resources are helpful in and of themselves, we shouldn't use them solely in our comments, or rely on them overly much. A constructive comment wouldn't be much of a constructive comment without your thoughts, opinions, suggestions and more. It is with the
addition
of resources that we can support our claim, provide
further
explanations and ultimately help the artist.
Whether we are giving or receiving resources, we are given something we can use and run with! Believe it or not, we have our own resources at
ProjectComment
of the more 'comment guide' variety.
You can find our guides here
. We are also working on a resource/tutorial directory to make it easier to find good resources when commenting! For now, if you do use resources,
link them to us
!
DeviantArt is an online art community where we help each other improve and become even better artists not just through constructive commenting. We continue to expand our knowledge and learn through the vast knowledge gained by the
resources
at our fingertips.
J-Grey, Sept 26, 2014:
Hello, QBeagle!
I think I haven't commented on your artworks yet, so I'm gonna fix it
First of all, I want to second Cameron. I see a lot of improvement - you made a great step forward in lineart and coloring. His face and hair looks good for me, I see confidence in his look and pose. The cane adds more style in the overall look, and I like the way he holds it – not playfully or elegantly. You did a good job with the folds on his trousers.

When it comes to men fashion, I always think of Nick Wooster.
3.bp.blogspot.com/-e-oyT_VLF9U…
www.imperfectlydistinguished.c…
That's why I felt that on your picture the jacket is a bit too short for a man of his age.

I agree with your thoughts about the hands' anatomy problem. I think the problem is that the torso on the left side is bigger, so it looks like it's turned in the wrong direction. Maybe this photo will also help you:
media-cache-ak0.pinimg.com/236…

I also want to add a small suggestion to leave free space on the background (now I think his left foot is a bit cropped).
Overall, it's a really good drawing. I've noticed that you've put it into sketches, but I think the level is higher.
Good luck in further improvement
How do resources allow for more improvement?
Typically, how do you learn to improve your art?
Do you use resources, and, if so, what resources do you use?
How do you find them?
---
Check out our other Commenting Workshops!

Guidance

Balance

Nice work on this. I agree that posting links to references, stock and tutorials can be very helpful. I was recently working on an archer piece and had a number of people say the arms were wrong. They elaborated by saying it's due to the way the muscles work when someone draws a bow but didn't really provide any good references and examples of how to draw that. One even said it's not really possible to do so :/. I find myself in a difficult situation - how DO I draw the picture I had in mind. Would it be possible? Would I be better off doing a different concept (which didn't really work as it was part of a monthly challenge). As the old saying goes, "A picture says a thousand words" so when you're trying to help someone improve something it's worth showing one to help elaborate on the feedback.