Many thanks to the below for joining our
sixth session
on knowing what and how to comment!





What happened last week?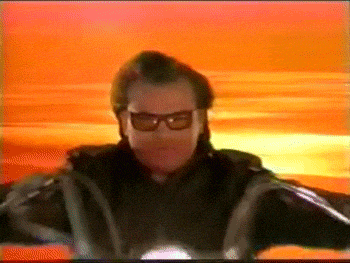 Keys:

issues you may experience ;

solutions and tips to resolve them
How do I gather my thoughts and successfully analyse the piece?

Sometimes, I struggle to find anything to point out in my comment (trouble with "lack of content").

Read the artist's comment/description. It may contain some useful points or questions to help you focus on what the artist finds important; it could mention elements that you did not see at first.

Helping the artist doesn't
always
mean pointing out issues and solving them. Sometimes, there is no issue, and the best thing to do is point out
alternatives
, such as different shapes, composition, colours, etc. that the artist could consider.

Take your time to observe, analyse, and really
look
at the piece. Try to understand how and why aspects or elements are portrayed, work together, etc. You may be able to see something globally taking place, such as overall contrasts, strengths, weaknesses, or you may see a small detail that is actually quite powerful.
pawcanada, "If I am struggling to find issues to critique I sometimes find looking at the strong points to be a good start. [...] Sometimes looking for one thing may allow you to see something else, i.e. spotting a negative while looking at the positives. Sometimes the best and worst of a piece can only be seen if you take the time to fully look at something, instead of a two second glance."
How do I write my comment? What process should I follow?

I can't expand my thoughts, elaborate on my points, or really explain the how and why.

Keep asking yourself questions, whether that is "why", "how", or something completely different. Follow your thought processes through, one after the other, until you reach the end... and then keep going. Try to be as specific as you can as you reach the end of each statement you make.
Example: "the hair is nice" can be elaborated into "you successfully created a believable hair texture, and it looks very realistic. This is because the colours contribute to creating a nice contrast with [...]"

Use
Constructive Commenting: Guiding Questions
to help you ask questions. Find the answer in the piece, and explain your reasoning.

If necessary, you could question each detail. For example, if the anatomy is very stylized, what does this show? How does it make you feel? Why did the artist stylize the anatomy? To what effect? Each aspect, concept, section, of the artwork can be reflected over.

I don't know where to start.

Start with the basics, with what speaks to you most. You could start from your position, as a person viewing the artwork (your feelings, memories, etc.), or from the artist's position (place yourself in their shoes in thinking about what they were trying to achieve).

Consider the current skill level of the artist, and try to think of elements that could
truly
be useful to them. Tailor the comment to the artist. Are you writing your comment from a place of support and assistance? If so, adapt to the artist. What you think may help them might not be what they currently need. If you're not sure about that, feel free to ask questions and make more than one suggestion.
An example of process:
You can analyse the piece silently, and write down some rough ideas as keywords in the comment area or a notepad file (e.g. nice texture, soft and soothing colours...). Then, go through your list and classify the items into themes/parts to make it cleaner (e.g. everything related to style, everything related to characters...). Once you've done that, take each point and elaborate your thoughts into complete paragraphs, with explanations of why, how, etc. Look upon it as building blocks, where you take one block at a time.

This is
one
method within billions of others. You need to find what works for you. This example is written as a thought-provoking passage that may help you look back on the way you process your thoughts, commenting, etc. so that you can improve or change it into something more suited for you. This is not meant as a rule to follow.
How do I articulate and structure my different points?

I have trouble organizing my comment.

Structuring your comment can happen once you have everything written down, or while you are writing everything down (or even before, for the most organized ones!).

Take the items/elements you mention in your comment, and arrange them into paragraphs/categories/parts. Different types of structures exist.
The "thematic structure" is when you arrange elements into themes (e.g. anatomy, style, colours...) and develop both strengths and weaknesses within those themes.


Nocturnaliss, "First write up your comment, then read yourself over (which you should be doing anyway <<) and define what each paragraph is about. It'll make the comment easier to read, while giving you some insight on your own commenting method (and perhaps even how to improve it further )"

The "sandwich" method is when you separate your comment into several parts : strengths, weaknesses, improvement. You can make this method more complex by adding "sub parts" made of themes, as pawcanada mentions...


pawcanada, "I do tend to use the sandwich method as my basis but it will sometimes expand beyond what I originally envisioned it looking like. Perhaps moving forward I will try to make some kind of "double decker sandwich", i.e. positive | negative | positive | negative | positive."
More things to think about…
kikoeart
- "I think that the first thing comment givers should think about is "What is the intention of the artist?." Because if you look at a work of art from a completely different point of view than the artist then there is really a common ground for your conversation - you are talking about two different final images.
Then see if they have achieved this in the best way possible - so the second thing to look at would be something like "technical skill."
But for me, it's also about looking at the way they have chosen to express that. So what symbols did they use to convey their idea, what medium, color palette, textures, level of details, style, composition etc... Are the choices they make consistently helping or fighting with their final aim?"
Metanaito-kyou
- "As for knowing what to comment, just study the picture you're commenting on very hard and try to point out details and flaws. What you like and dislike and, most importantly, what can be improved on."
Please take as much time as you need to think about everything we have said here, and feel free to ask questions!
Nocturnaliss
and
Tuntalm
are always up for a chat!