ProjectComment
formed Comment Support Group to help people with their commenting. To be utterly honest, we can't improve
your
commenting skills
for
you,
but
we can help you improve if you
want
to improve.
We are here to foster a group where commenters feel safe, where commenters feel they have the right to share their thoughts, feelings, and more about commenting; where you, commenters,
have
the opportunity to open up, seek advice and get the support you deserve.
We are here to encourage you to share, discuss and, most of all,
challenge
yourselves. Improvement won't happen overnight, but if you take baby steps with us - one day, one week, one piece, one deviation at a time - we hope you will become the commenter you desire to be.
Should I provide a constructive comment if I don't have artistic experience/skills in this field?
We strongly encourage you to read the articles in full and share your own experiences with this specific aspect of the commenting process.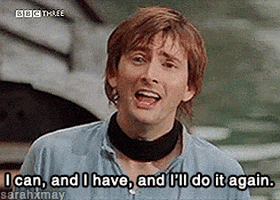 Subjects that we approached:

Do you think you should provide a constructive comment if you don't have any experience with the techniques/field? Have you done so in the past? How did it go?

Do you think your lack of expertise will make the artist ignore your comment, or take it the wrong way? Have you ever had this happen to you? Did you keep commenting anyway?

Has commenting on a field you're not experienced with somehow influenced your own works? If so, how?
Do you have a question for us and your fellow commenters? Perhaps there is something you feel we should have addressed, that you'd like to talk about? Now is the right time to do so!

Nocturnaliss
and
Tuntalm
are here to help you forward.
To further help you on your quest for improvement, and help you think about your commenting process, we'll be reaching out to you with practice-oriented challenges. And don't forget to score those bonus points!

Practice Time!
Ready to try your hand at commenting? We've prepared a few artworks for you

1.

2.

Take your time in analyzing one of the pieces above, observing the details, taking everything in... Really let the artwork sink in.
Done that? Good.
Onto the challenge, in your constructive comment:
Point out one flaw in one piece above that you (think you) do as well. Why is this a flaw? How do you resolve it?
Point out one strength you already have and/or think you can achieve. Why is this a strength? How did/can you achieve your strength?

Bonus points
if you can make a comparison with one of your pieces and link this piece in your comment. Can you tell us why you picked that one, and how the pieces compare?
There is no defined length to your comment - short or long, what matters is you
try
. Try to find out what you are capable of as this first step to improving both your art and your commenting.
Ready to take up the challenge? Then post your constructive comment in a reply to this journal!
Go, go, go!

...and what happens next?
After you have posted your comment in this journal, it is on to discussion! A response is guaranteed, as we address your concerns, provide guidance and suggestions and, more importantly, support you and your commenting.
So, don't hesitate to ask questions if you have any! You can also react to the previous parts of the sessions (above) if you haven't had the chance yet! We are all here to improve, whether it's on our art or comments. You never know, you may have some advice or experiences you would like to share with your fellow artists!
Many thanks to IamNoHere and pawcanada for providing artwork for this week's session.
Would you like your artwork featured up there? Then take up the challenge and score those bonus points!