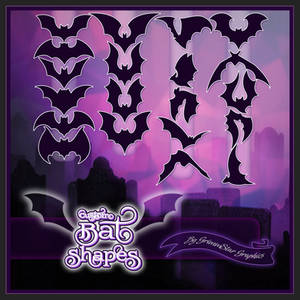 Resource Central
Photoshop resources [brushes, textures, patterns, styles, shapes, etc], as well as graphics, icons, and more.Also includes the benefits of the Studious tier
---
78.2K
Views
1
Collected Privately
Description
Set: Sunira Nebulae
Artist: Sunira
Artist's deviantART Page:
[link]
Original PhotoShop Brush Set:
[link]
Converted by: fence-post
Converters deviantART page:
[link]
Description:
A great brush set.
Many thanks go out to Sunira for letting me convert these brushes for Gimp.
Any and all comments-Faviorites-Suggestions should go to the original author.
All credit for the creation of these brush goes to Sunira.
Once again thank you Sunira!