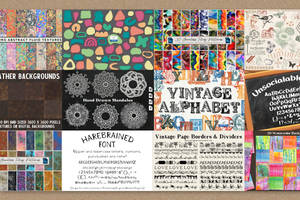 HG Designs Subscriber Area
Lots of high resolution goodies for graphic design including textures, photoshop brushes, seamless patterns and more.
---
Description
Set: Arrow Brushes
Artist: SparklingTea
Artist's deviantART Page:
[link]
Original PaintShop Pro Brush Set:
[link]
Converted by: fence-post
Converters deviantART page:
[link]
Description:
Many thanks go out to SparklingTea for letting me convert these PaintShop Pro (PSP) brushes for Gimp.
Any and all Comments-Favorites-Suggestions should go to the original author. All credit for the creation of these brush es go to the author as well.