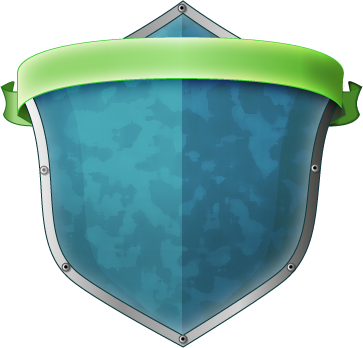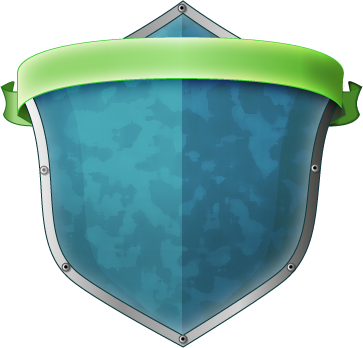 That's what I consider my best vector work so far.

Tools: Illustrator CS5
Time: around 6 hours (phew!)
Objects: 36 paths, 168 points

Hey, this looks rather cool! Looks like videogame art, or a logo.

The only issue I can find is that the metalic frame maybe would look better without the black outline (since the rest doesn't have one). Then again, I'm not sure what I'd do.
Reply

Ah, that looks rather nice indeed, good job

But so you don't consider yourself fit for this kind of design work? Or is it unpleasant?
Reply

I actually like it but it's still hard to get myself polish an icon or some other graphic element until the end. For example, I can tell that from my POV the shield is polished just right; but that's probably the only work so far that I could do that properly. Like written in the description it took me around 6 hours straight to finish it off, usually I'm getting bored after 3-4 so, uh

But I think this might go away with time as I don't have problems coding for 8-10 hours without standing, for example.
Your icons look better in this respect.
Reply

I think for me it's the opposite... polishing it relatively easy, while I sometimes get stuck getting the initial idea.
The "finishing touches" part is the most fun for me, for example quantizing the PNGs and passing them through 3 different compressors, or making a preview image, etc.
And I can relate to pulling all-nighters

Regarding the icon I made... I'm terribly inefficient I think. It was the only thing besides daily chores I did, for those few days

One thing graphic design has that can encourage forbearing is that you can see the "compiled output" while you make it...
Reply