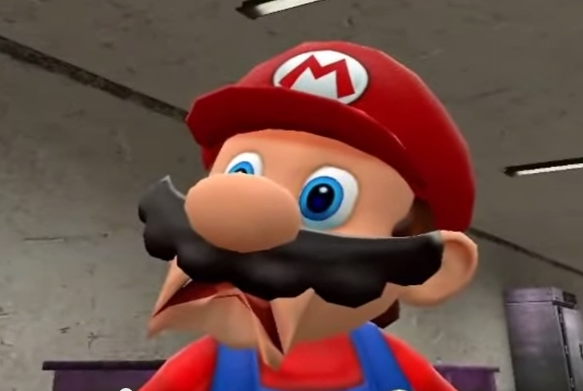 Name: Mario
Date of Birth: July 5, 2011
Weight: around 94,300,000,000 kg (seriously:
youtu.be/ZTVxM-uAuKs
)
Feats: Beat Sans in a fight
Defeated GLaDOS, despite her analysis of him as being "completely hopeless"
Won several Pokemon battles without having that much knowledge of how to do it
Managed to scare Freddy Fazbear, Purple Guy and the Marionette
Made Papyrus fall in love with him
Went crazy after doing nothing but play Pokemon Go for five days straight
entered and actually performed well in the Olympics
narrowly beat Waluigi in a kart race and earned his karting license
could somehow enter a computer screen
destroyed a spaghetti factory
a rather impressive soccer player
Personality:
Thinks of himself very highly
Does not care much about other people- even his own brother
- Would sacrifice him
- Cared more about getting Pokeballs in Pokemon GO than saving the princess
Tends to be freaked out by new things he discovers in the games he is dropped into
Will act extremely violent to accomplish the stupidest of goals
Skills and Abilities
Intelligence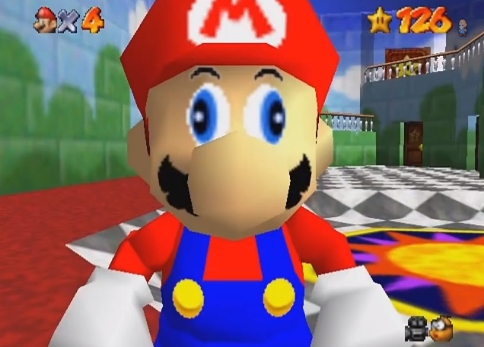 - IQ has been said to be -42125 by GLaDOS
- She may be wrong about that exact number, but with how stupid he acted, this could be possible
- Confused concrete for his world's bricks
- Thought a person wearing a hairnet was Toad
- Thinks 9 plus 10 is 21, and being asked what 1 plus 1 was made his head explode
- Thought Flowey was a fire flower, despite how different he looked from one
- Thought that spaghetti could be used as a strength enhancement
- Somehow thought that a Zubat in Pokemon GO was actually real, which lead to him throwing his phone at a tree
- First instinct upon obtaining the Portal Device was to try and take a selfie with it
- Killed himself in TF2 by aiming a sniper rifle backwards and not realizing it
- This was after drinking Jarate (aka a jar of piss) so this may not be is actual intelligence
- apparently, mind control does not work on him because of his stupidity
- Despite is record of acting stupid, he has his rare moments of brilliance
- Was able to hack into GLaDOS's cameras so that she could only view Teletubbies
- Was able to formulate a plan to defeat Purple Guy
- The plan didn't go exactly as he had hoped, though
-managed to trick a security guard into thinking he was Sonic by holding up his dead body
-passed Mario Kart driving school
-learned how to type rather quickly
- Was smart enough to break into YouTube HQ to get his channel back
Strength
- Can casually throw Luigi as if he was a stone
- Luigi is said to weigh 185-210 pounds (source:
answers.wikia.com/wiki/How_muc…
)
- Can throw Princess Peach into the air with enough force for her to break through the window and still continue flying
- Punching the Cube-Dispensing Tube was able to make cubes fall out of it
- Could throw his computer monitor at Withered Chica and knock her to the ground
- Desktop monitors usually weigh 9.9 km
- Tossed a spaghetti vending machine onto the road
- Kicking Mettaton made him switch personalities
- Hit Chica onto a table (with a crowbar) with enough force for the table to break
- Threw his phone against a tree with enough force to knock him off his fet upon bouncing backand hitting him
- Was able to toss a Magikarp like a stone
- Magikarps weigh 22 pounds
-held on to Sonic as he lapped an Olympic running track 1769 times
- An olympic running track is at least 400 meters around, so running 1769 times around it would be 707600 meters or 440 miles
-could somehow use an ice cream cone as a tennis racket
-threw a chair hard enough to knock someone unconscious
-knocked Mario Head down using nothing but a keyboard
-kicked a soccer ball so hard, it went through the net and hit an old man, sending him hundreds of feet in the air
-lifted King Bob-Omb above his head
-could somehow use an ice cream cone as a tennis racket
-threw a chair hard enough to knock someone unconscious
-knocked Mario Head down using nothing but a keyboard
-kicked a soccer ball so hard, it went through the net and hit an old man, sending him hundreds of feet in the air
-lifted King Bob-Omb above his head
-can send a car into the air with a thrust

-Can actually throw sumo wrestlers (who averagely weigh 300 pounds)
Speed
- Fast enough to dodge Sans's bones and his gaster blasters
- During one of the Portal puzzles, was able to run off the button and through the door before it closed
- His lower half was cut off, though
- Also fast enough to dodge all of Undyne's spears
- Dodged a cop car by moving slightly to the left
- Able to run at a barrier that included a gate, a table, and an arcade machine without slowing down, and cause an explosion that destroys all of those items
with the force
-could dodge hammers as they were being fired at him point blank from a canon
-could casually jump over a moving kart.
-managed to pole-vault himself into outer space (at least 100 kilometers)
-was able to dodge four people shooting at him at once, all point-blank
-
ran all across the entire Mushroom Kingdom and smacked everyone on the butt in less than ten seconds

- Got some people more than once
Durability
- Survived a fall that destroyed Mettaton, who has an extremely tough metal shell
- Was caused no harm by having multiple people thrown at him from a speeding car driving in front of him
- Received no harm from having a portal close on him
- Ate a High Energy Pellet, which would instantly vaporize Chell, and only received some fiery breath
- Was hit by a fireball and was only singed and not hurt for real
- Flatlined once, indicating that his heart stopped, but was fine seconds later
- Hit his head against concrete and had his head turn crooked (as if his neck was snapped) and still remained conscious
-
Survived a fall of over 26,000 ft (indicated by the fact he fell from over the clouds), and landed on the ground without much injury (though he landed on both SMG4 and a health inspector)

- Was unharmed after a Smash Ball burned up in the atmosphere and then crashed a foot away from where he was relaxing, which caused him to fly in the air because of the force
- Being repeatedly shot with a plasma gun did not affect him- it didn't even HURT him
- Got kicked through the air by Ganondorf and then immediately grabbed and thrown against the ground
- Ganondorf is capable of creating shockwaves or craters in solid rock with his punches, so his kicks should be similar
-survived getting blasted by four direct flame jets
-survived a direct hit from John Cena
-survived a beating from Donkey Kong
-Donkey Kong is strong enough to punch the moon out of orbit
-apparently survived being dropped into a giant toaster
-survived a van crash without a scratch
-the same crash ended up killing Sonic
-managed to eat a Kamehameha while only getting some fiery breath
-survived an explosion that sent him back several feet away
-took being close to an explosion that leveled a castle without so much as a scratch
-survived a direct shotgun blast
-survived an explosion that destroyed a giant factory and sent him hundreds of feet in the air
-he survived a tank going into his face and exploding
-was fine after crashing into an airplane hard enough for it to crash

-Ordered the military to rain nukes on the city and was perfectly fine afterwards
- Took a beating from a Super Saiyan 3
- Survived atmospheric re-entry simply by landing on a bouncy castle
- Took a lightning bolt from Pikachu powerful enough to blow up a house and was fine
Regeneration
- Got his lower half cut off and had it reappear in the next scene
- Head exploded, but later reappeared
came back from a flaming skeleton in the very next scene
Ugliness
- His naked body is so repulsive that droids become defective and explode upon seeing him
- a missile-firing droid actually killed itself with TNT upon seeing it
- Getting naked earned him 21 stars in GTA 5, which is over 4 times the amount you usually can get
- came back from a flaming skeleton in the very next scen
Hammerspace
- can pull random objects out of nowhere to use as barricades or throw at Toad
Dancing
- Mario has the body of Michael Jackson in this form, and dances to the song "Everybody Dance Now"
- This turns the once lifeless children into regular dancing children (with one becoming Snoop Dogg)
Super Mario Chest Bump
- Caused a massive explosion
- Actually killed someone
Super Saiyan Mode
- In this form, he was able to grow to the size of the Earth and catch it with a Pokeball
- Could possibly have the powers of an actual Super Saiyan in this form, but it is unknown
Fourth Wall Breaking
- Can hear someone's theme song when they appear
Wall Climbing
Italian Thunderfat
- Essentially Mario's Z-Move
- Similar to Snorlax's Z-Move, Pulverizing Pancake- since it has Mario jumping up into the air and then falling down to land on his opponent- but because of how fat Mario is, it destroys the entire world upon being used
Fragokinesis
-can create explosions out of nowhere
- was about to become level 99532 in Pokemon GO after playing it for five days
Weapons/Items
Repel
- Unlike the actual item from Pokemon, this item kills Pokemon upon being used on them
- Does not kill real people, though
Pistol
- used to kill Groudon in one shot
Portal Gun
- Shoots two portals that link to each other
Bombomb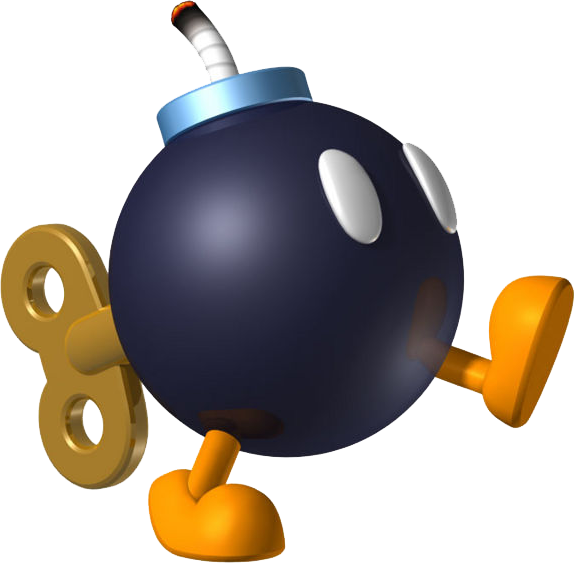 - Could be used as an explosive as it is in the game
Rocket Launcher
- Taken straight from TF2
- Used to blow up Foxy the Pirate Fox
- Could be used to blow up other enemies
Mangle Launcher
- Looks like Mangle from FNAF 2
- Fires missiles from her mouth that cause massive explosions
Waluigi Launcher
- Works the same as the TF2 Rocket Launcher
Machine Gun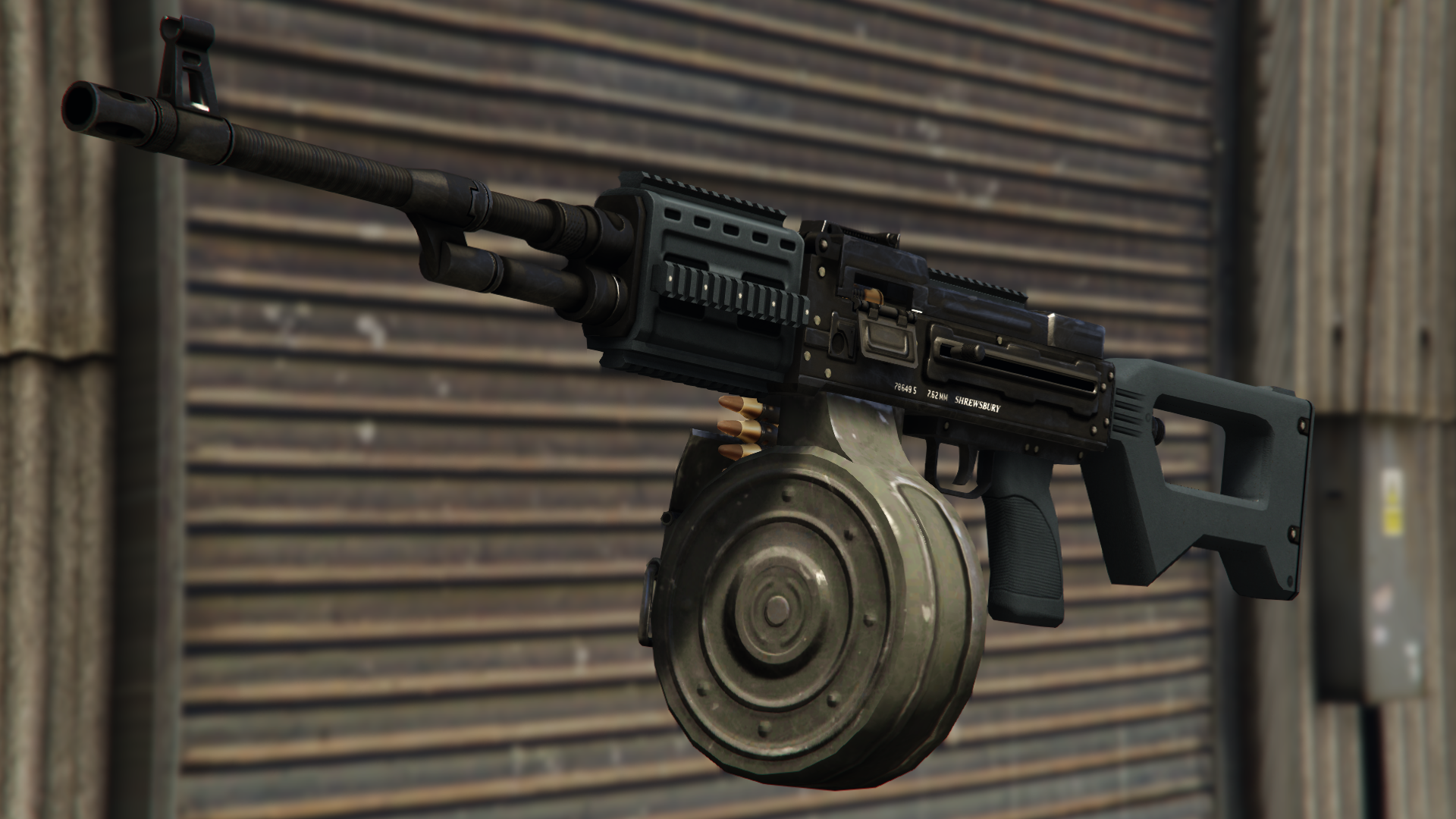 - Given to him by Franklin
Grenade
- Used to throw into ventilation system to blow up Balloon Boy
Frying Pan - Was used to throw at and knock out Trevor
Nerf Gun
- Given to him by the Heavy
- Rather useless
Dual Pistols
- Seem to have a lot of bullets, and he is good at shooting both at once steadily (which is a hard thing to do)
Dual Plunger Pistols
- Is able to fire it rapidly in midair
- It had no effect on the giant thing above that he was shooting so it is doubtful it'd be an effective weapon in real battle
Pokedex
- Doesn't actually tell him very useful information
- Only described Pikachu by saying "Pikachus have ears"
- It can be used on humans as well
Pokeballs
- Can use them to catch Pokemon, humans, Yoshis, and machines
- To make sure his Pokemon stays in the ball, he will put chains on the ball to keep it shut
- Knocked Princess Peach to the ground by hitting her with one
Pokegun
- Fires a lot of Pokeballs at his target
- Useful for catching Pokemon (or humans, if you're that crazy)
Purple Mushroom
- Allowed the user to jump really high into the air, as if they were flying
Red Mushroom
- Upon being given to Scout, he was sent flying into the air before he exploded
Fire Flower
- Probably works for Mario as it does in the game
- set a GTA person on fire once he obtained it
Gamepad
-a gray gamepad
-incredibly durable (survived both being flushed down the toilet and atmospheric reentry
-with Super Mario maker, it's able to create enemies and items out of thin air
-can spawn basic enemies such as koopas
-can even spawn things that aren't in Mario Maker at all (such as Old men, spaghetti and Snoop Dog)
-can be used to pick up and drag things around through a giant Mario hand
-can be used to erase objects all together
-however, it will eventually die and need to recharge
Giant Mushroom
-a mushroom larger than Mario is
-can give his cart an incredible boost
Power Star
-can most likely be used like in the original game
-gave Mario an incredible reflex increase
- was able to type 9234612 words in about 25 seconds (granted, he didn't spell a single on correctly, but still)
Wand
-acquired from Hogwarts
-can cast a spell to bring objects to life (used this on a woody doll)
-can also be used to turn objects into others (turned a rock into a pile of spaghetti)
F.L.U.D.D.
-allowing him to use the hover nozzle
-work independently from mario
-can fire a water ka me ha me ha from the nozzle
-the blast can actually knock a car away
-can actually shoot fire from the nozzle, giving Mario a booste
-can transform into a giant firetruck
-in this form, it was powerful enough to destroy a giant robotic Bowser

Bee Chest
- Has a large amount of bees in it
Vehicles
Mario Kart
- Used to catch up to a blue racing car owned by a Gym Trainer
- Was also used to hit Foxy and fling him far across the screen
Tank
- used to run over the rest of the children in the "Freddy's spaghettiria" minigame when Mario didn't feel like giving out anymore cake
Van
- can drive it without touching the wheel
- It is just an ordinary van
Mario Animatronic Form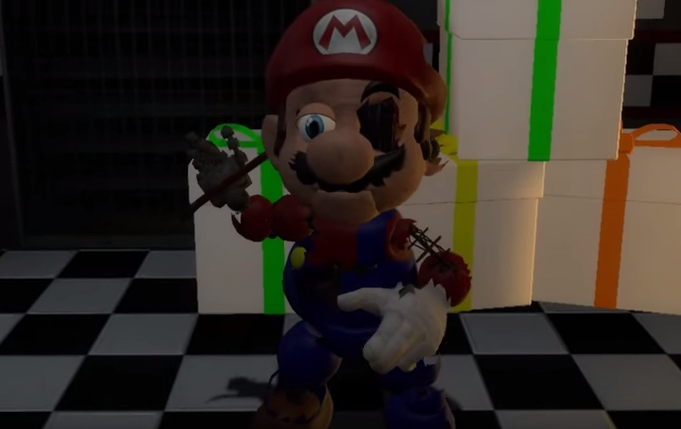 - The first thing it saw was immediately determined to be spaghetti
- Used a rocket launcher, a Flame Thrower, and a double barrel shotgun to try and kill his brother for the above reason
- Was taken down with a punch from Luigi and from a Balloon Boy being launched at him,
- The punch turned him back to his regular self
- Was able to launch an unbelievable amount of spaghetti plates at Purple Guy while repeatedly saying "Lotsa Spaghetti"
Pokemon
Super Useful Luigi (he is just normal Luigi)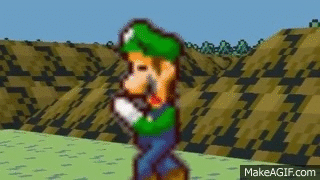 Moveset
- Cry
- Punch
- Did not do anything
- Spaghetti
- Kick in the nuts
- Attract
- Luigi uses this move once told to "f--- him up"
- The first time it was used, it was rejected, and the second attempt was interrupted immediately
- Spin Attack
- Did not know the move, but Mario made him do it anyway by spinning him around
- Thunder Smash
- Hurt himself upon using it, and the actual attack (a fireball) was not very effective
- Hammer
- Actually caused Luigi to lose one HP and fly back against the wall
- Scratch
- It is unknown if this move would've been effective, but Luigi attempted to do it while crying and flailing his arms in front of him, so it is doubtful
Weapons
- Poltergust 3000
- Terrified the animatronics, and sucked up BB
- Could be thrown at Springtrap to knock him out
- It has a 'blow' mode that fires whatever it has sucked up at its target at a high speed
Weegee

- This is what Luigi turns into after eating spaghetti
- It is not permenant, as he turns back after winning the battle
- Only needed to twinkle his eye to send Gary and his Weedle flying far into the sky
Toad
- Generally acts incredibly annoying to Mario
- Can explode out of fear as a reaction to a jumpscare, but stay completely fine
- uses an AK-47
Magikarp
- Mario usually just throws him
Moveset
- Swift Swim
pengaz
- a legendary Pokemon
Moveset
- Egg Bomb
- pengaz fires lightning from mouth that instantly turns it target into ashes
- It was first used on the trainer
Weaknesses
Mario
- Despite his smart moments, he is still generally stupid
- Low IQ speaks for itself
- Can still die from things most people die from (like being shot)
- Will go out of his way to eat anything he can find- especially spaghetti
- Goes as far to ignore his actual mission to eat food
- Can be as much as a coward as his brother
- Can even faint from seeing disturbing sights (like a talking, decapitated head)
- Way too overconfident at times
- This leads him to make bad decisions, like not using his portal gun because he thinks he's skilled enough to to the puzzle without it
- Rather immature and childlike
- Was shown to be bad at driving Franklin's car
- Will black out if he loses Pokemon
- Turns to violence way too fast
- Was told to 'piss off' and proceeded to kill someone with an explosion-creating chest bump (mentioned above)
- The idea of exercising makes him run away in terror
- Playing a video game for too long made him lose his grip on reality
-his speed is sometimes inconsistent
-sometimes, he's incredibly fast and other times, he can be tired out quite easily
-Mario's ugliness can backfire if someone finds him sexy
Luigi
- Useless in battle, unless he is turned into Weegee
- An absolute coward, and will explode if scared enough
- He recovered, though