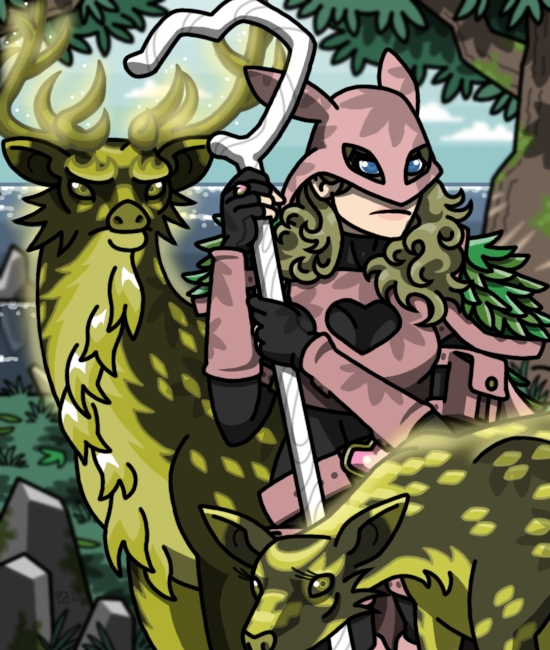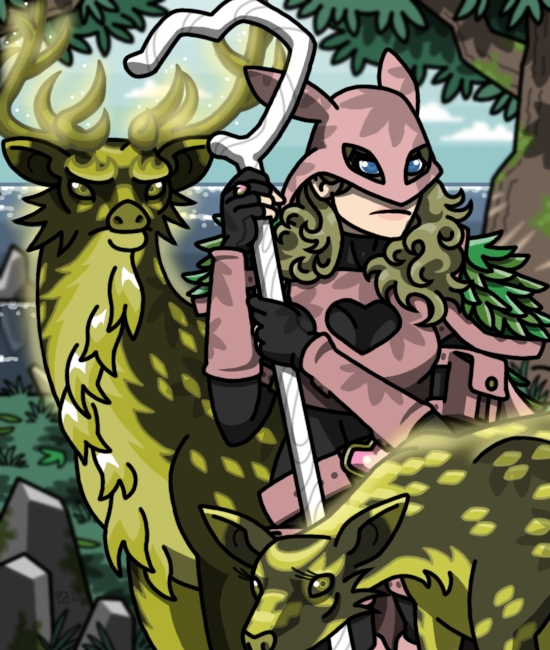 Watch
Vannah Hart (2)
December 2009
Wacom Intuos 9x12, Adobe Photoshop Elements 4.0

Probably my final drawing of 2009. I worked on this picture on and off for about forty-eight hours, and I believe its quality shows.

This picture is an anniversary present from Megapixel to Vannah Hart. Apart from padding my pockets nicely, it also allowed me to make a picture with the rest of Vannah's deerkeeper gear, which is one of my favorite character designs thus far.

Vannah is shown here with her golden hinds, which she is tasked with shepherding.