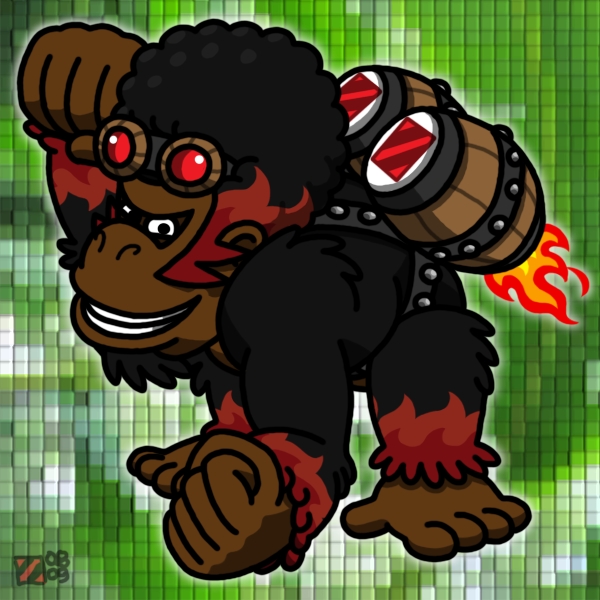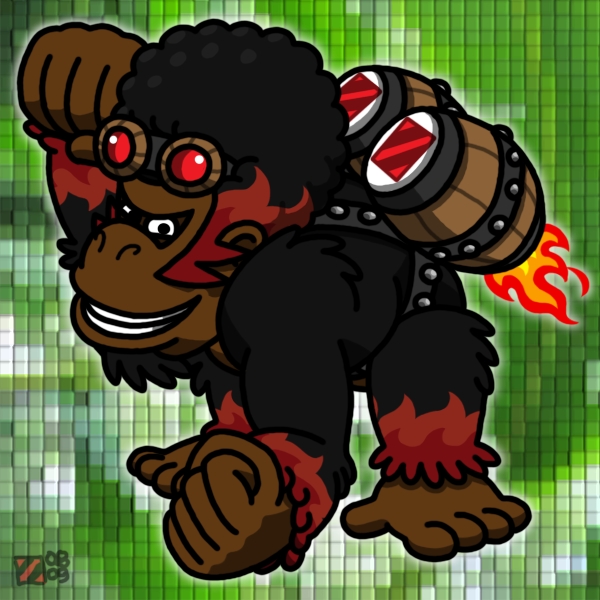 Watch
Pyro Kong
August 2009
Wacom Intuos 9x12, Adobe Photoshop Elements 4.0

Flame Lord Eric joins the en-Kong-inated cast of the Snipe Hunt Universe in the form of Pyro Kong.

This afro-sporting ape is known for racing fellow air enthusiast Funky Kong with his flaming barrel jet pack. When he's not cruising the skies of Kong Island, he's getting down to some classic beats at Club Sugar with fellow soul brother Jimmy T.