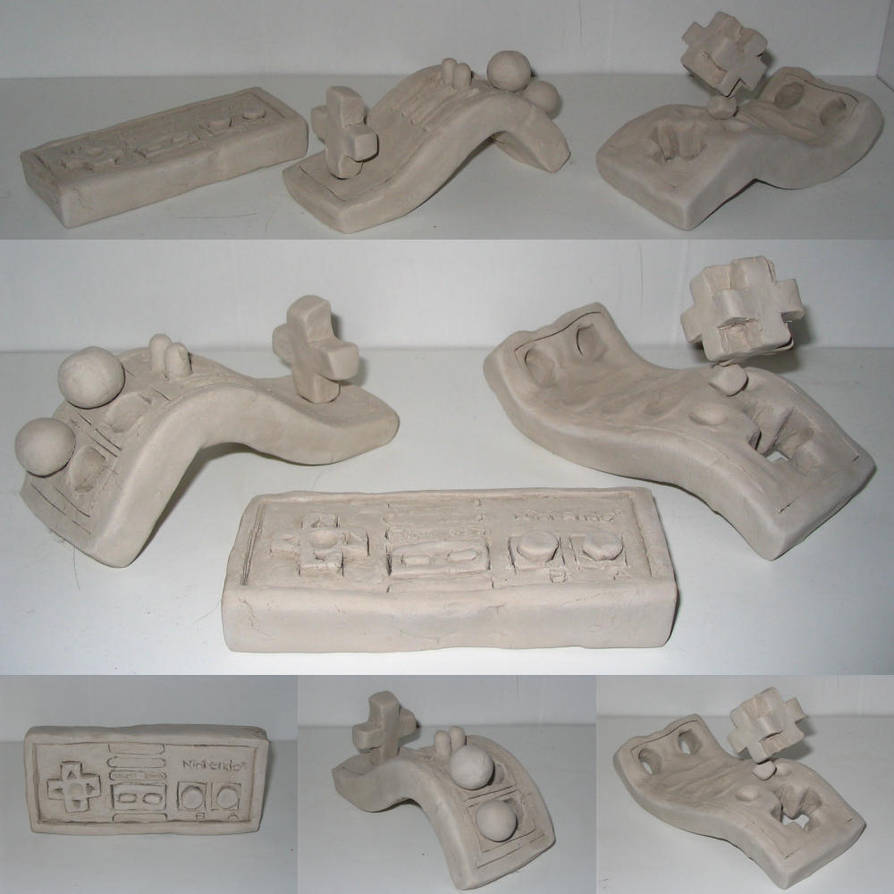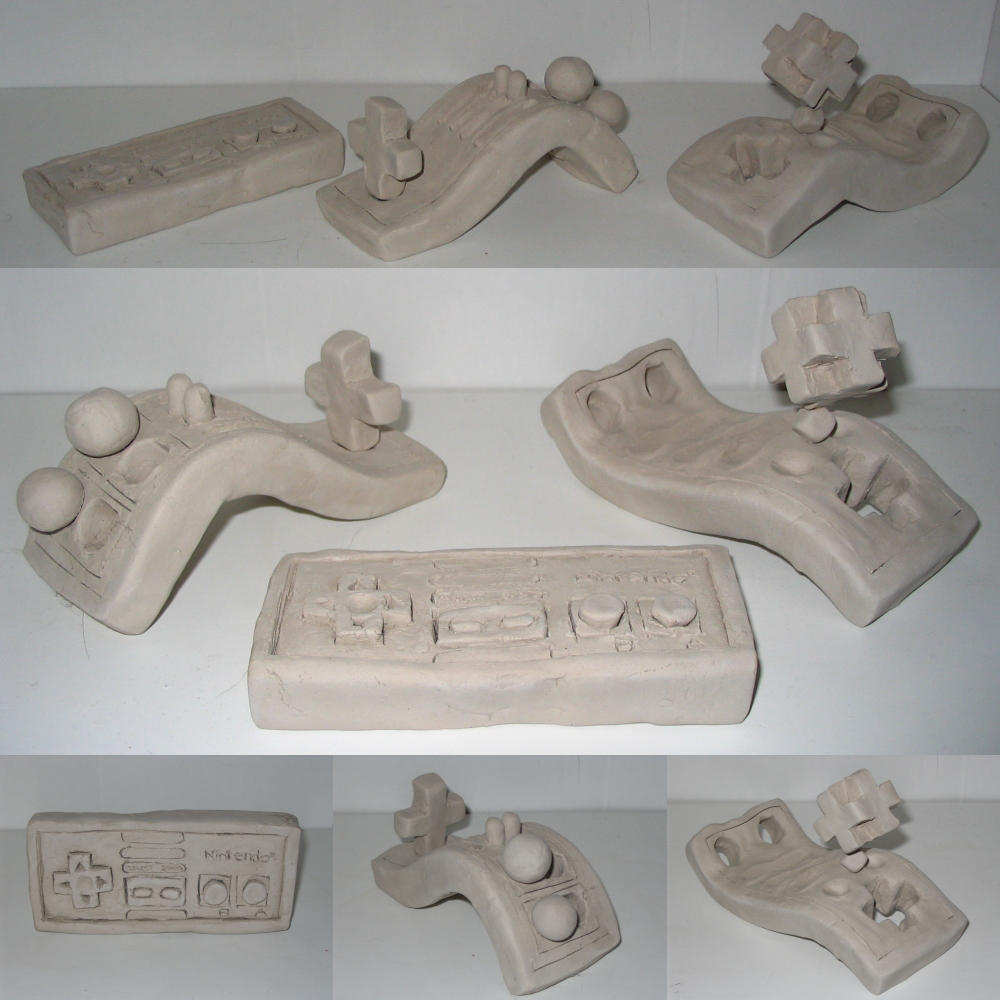 Watch
As I recall, the purpose of this project was to take an ordinary thing, then - keeping its basic form - extrapolate it into different shapes. Or, if you have seen Mystery Men, just think of it as the psycho-fraculating the object.

Obviously, I chose the NES controller. As the effect takes place, it wavers and buckles, its features standing up and taking on chaotic shapes. Finally, the D-pad has turned into a D-cube; the A and B buttons turned to spheres, and then turned to holes.

These have been sitting on a shelf in my home for a long time. Tomorrow, they will be going in the creek outside. Returning clay to from whence it came gives me some measure of joy. However, if the thought of this happening causes distress to anyone who reads this, they can always offer to purchase the triptych from me before I send it home.

What a cool idea, I love it.
Reply

Thought I left a message here.

I dig it hard. It's art. Also good job at balancing the D-cube like that.
Reply

D8 That's way too cool to destroy!
Reply

That's a really good collage of it; you represented and made a record of it very nicely.
Reply

Thank you! I am a pretty good photographer, but rarely have an opportunity to do anything with it.
Reply