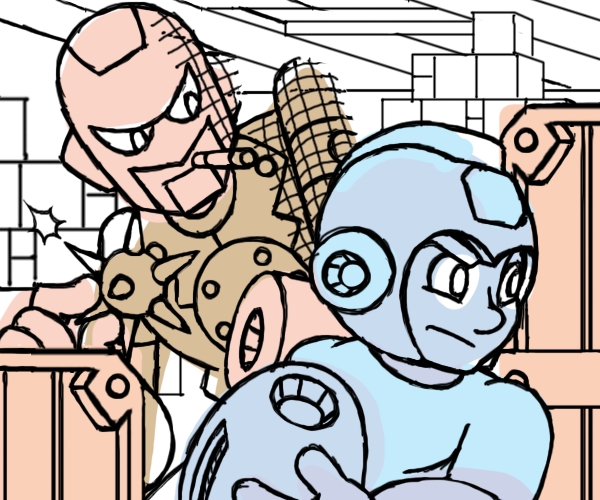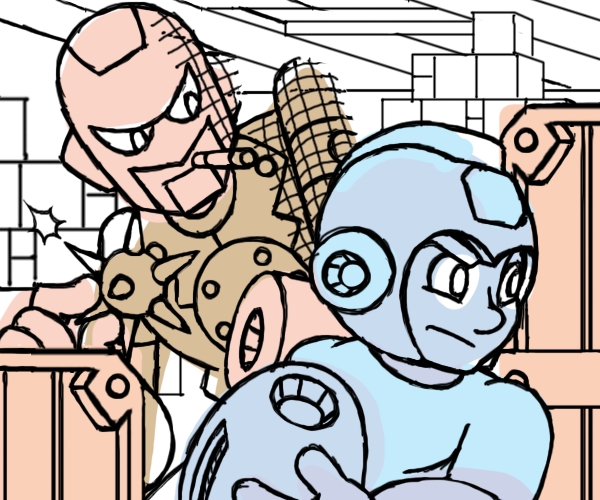 Watch
Meet Spy Man
March 2010
Wacom Intuos 9x12, Adobe Photoshop Elements 4.0

It's 2010 - Roman numeral calendar year MMX - so it's no surprise that Mega Man has been the subject of a lot of my creativity this year.

After watching Valve's Meet the Spy several times, I decided it was finally my time to do a piece of Spy-related art. After pondering on it for a while, the idea for Meet Spy Man began to coalesce.

This rough sketch, accompanied by the colors I used to block out the picture initially, ended up looking good enough that I thought I'd share it in my Sketchbook.