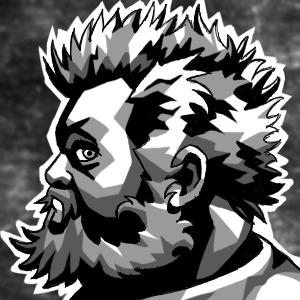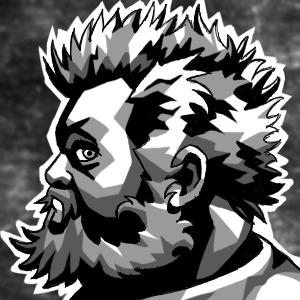 Watch
Left 4 Dead - Self Portrait
April 2010
Wacom Intuos 9x12, Adobe Photoshop Elements 4.0

Watch out, Infected! It looks like there's a new Survivor in town, and his data folder in the Left 4 Dead system files is labeled "cartoonguy"!

I like the style a lot, I'm sure I'd like it even more if I'd played the game.

But steam is coming to mac so that day will come soon.
Reply

It's actually only in the game a very tiny amount, as pictured in my studio post on the Snipe Board. But it's still a fun style to draw in.
Reply

Freakin awesome. I love the chunky texture of the hair.
Reply