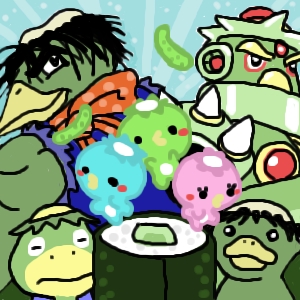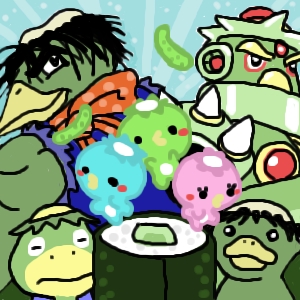 Watch
Kappa Celebration
November 2005
Mouse, Wacintaki Poteto 1.4.1 (
[link]
)
Time: 1h 11m
Just my way of saying thanks for making a super-cool website. Nice job, Christina!
This Kappa party features Hercules, Kapp'n, Kaatan, Mega Water S, and the cute little Kappas from the sticker sheet Christina bought off of eBay.
- - -
This has got to be one of my better, if not best, mouse-drawn pictures. It was drawn at my wife's kappa enthusiast website, which can now be found here:
[link]
. When I browsed through the Kappakaki (kappa oekaki) and found this pic, I knew I'd have to share it!