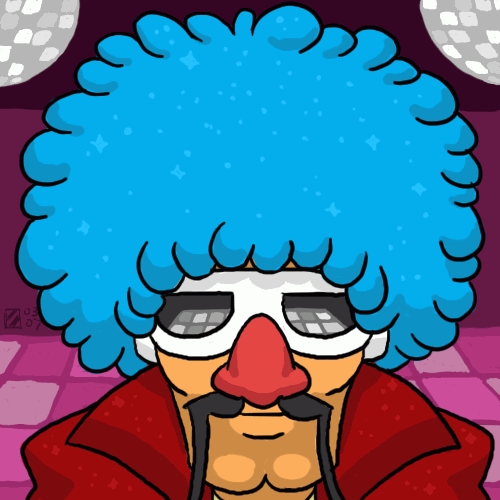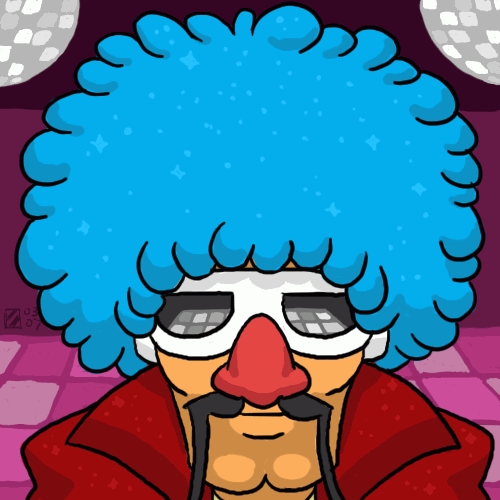 Watch
Nintendo's "Wario Ware"'s Jimmy T., doing his Jimmy Thang on the disco dance floor. Suggested as part of my 7-Day 50-Drawing Challenge by Haul.

Reply

Reply

Of course the best thing about this tablet is that you're actually drawing again. You really seemed to grind to a halt and now I guess its convenience has a stranglehold.
That's a wrestling move. Possibly.
Reply