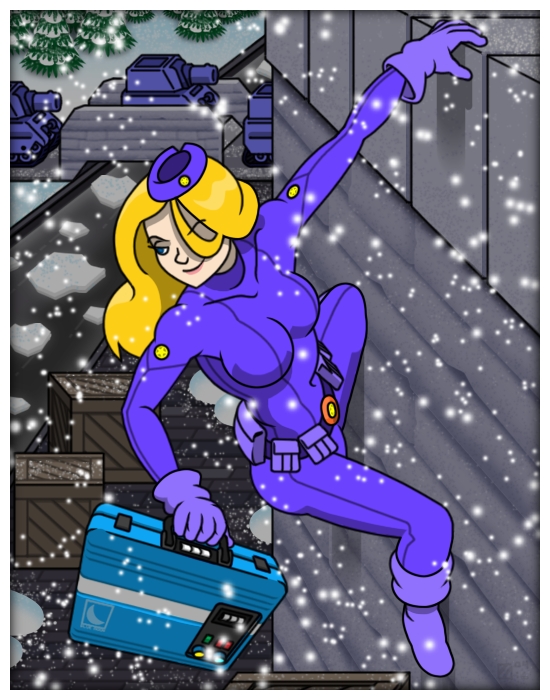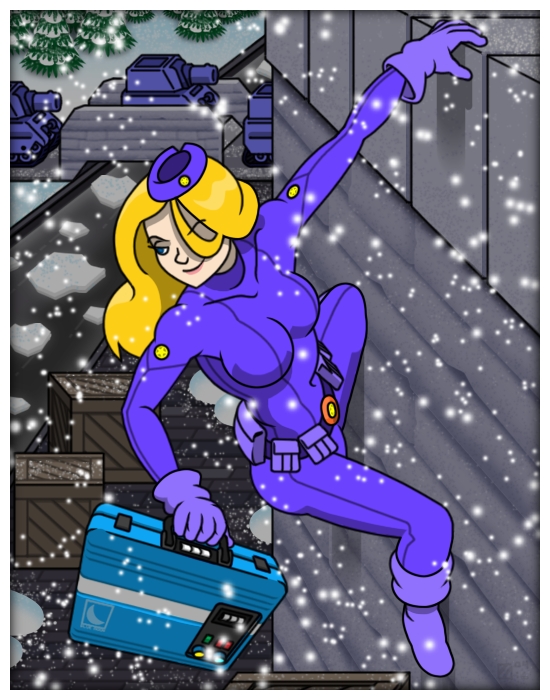 Watch
APR 2016
Wacom Intuos 9x12, Adobe Photoshop Elements 4.0
"Orange Star spy has taken the intelligence!"
BooDestroyer89
commissioned this picture of the future Commanding Officer of the Orange Star Army, Nell. This picture takes place some time before she holds that rank. Wasn't Blue Moon CO Olaf originally in the Orange Star army himself? Nell is stealing intel (probably tank designs) from the current Blue Moon CO of that time period.

I'm curious about the purple tanks in the background. Nell's stuit is, I presume, purple because it's a stealth suit, but does that mean those are stealth tanks?
Reply