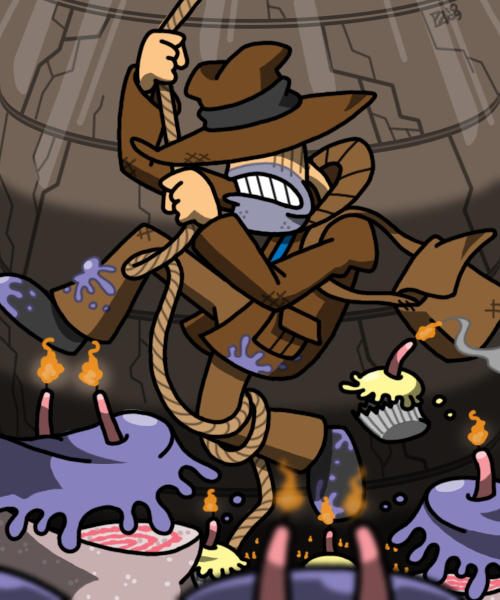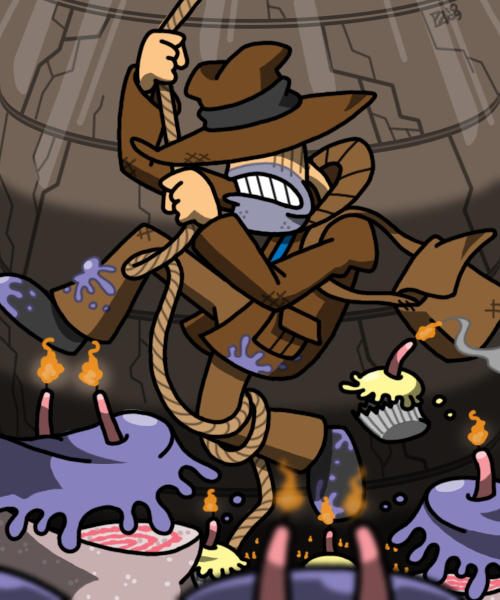 Watch
Stourbridge Willetts and the Bakers of the Lost Art
October 2009
Wacom Intuos 9x12, Adobe Photoshop Elements 4.0

"Cakes! Why did it have to be cakes?!"

The adventures of Stourbridge Willetts continue for another year. I don't know why I'm so stuck on this theme - Replay hasn't even seen the Indiana Jones movies - but there you have it.

Are these horrible cousins of the monstrous Cakelo?

It gets more beautiful every year and now that somehow our individual birthday sagas have crossed paths nothing but great things can come of this in the future.
Many thanks old chum, I shall cherish it.
Reply

I SHOULD BLOODY WELL HOPE SO. See how easy these pictures are too make, but still Snipe Hunt! languishes? There is no rhyme or reason to my skill.
Reply

The subtle shafts of light from the top add a lot. You always come up with the little things, that really make a picture above and beyond what a typical person would have thought of. Like all the little candle glows below, showing just how many there are, ready to devour poor Stourbridge!
Reply