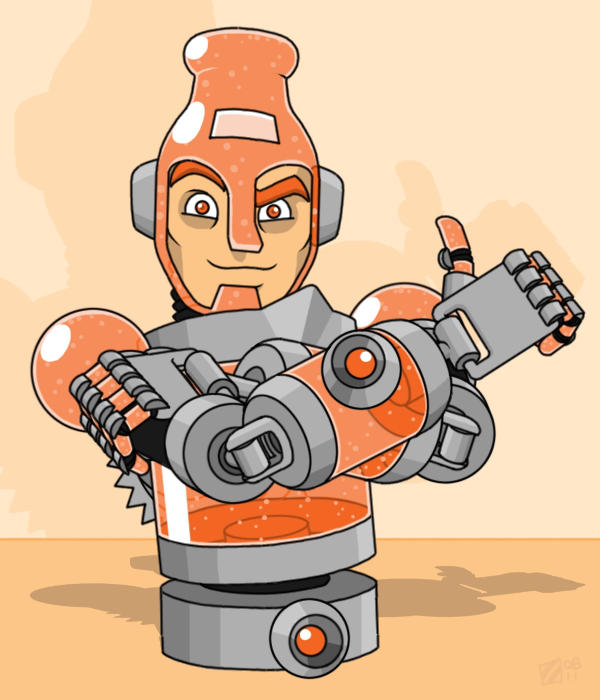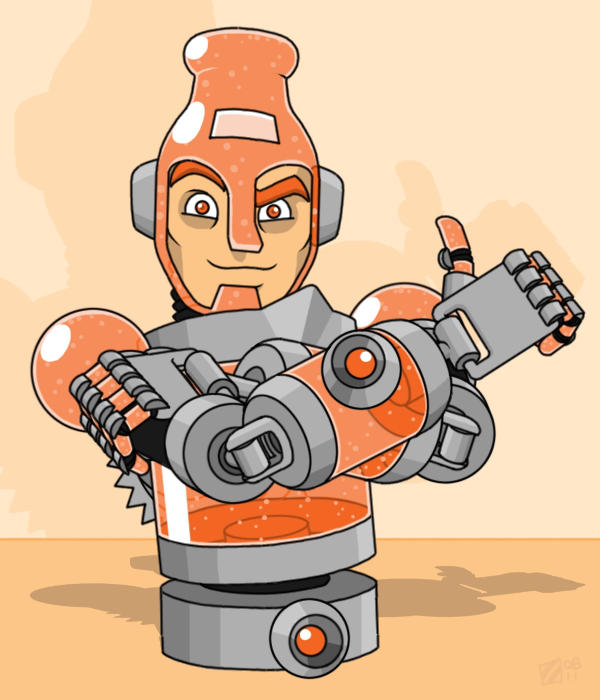 Watch
Fizz Man (Bust)
August 2011
Wacom Intuos 9x12, Adobe Photoshop Elements 4.0
The illustrious ~
DJN001Fizzman
of Fizz Man Industries (
[link]
) asked me to redesign his character. I labored on it for many months - taking so long that he finished his side of the trade (
[link]
) long before I had even really begun - but finally I arrived at a design that I thought was as satisfying as it was simple, as modern as it was retro.

Wow, interesting! Does he really changes of color?
Reply

Reply

Wow...! Super good job!
(I don't know how to do that...!
I have photoshop, but I never take time to learn how use it...! So selfish!

)
Reply

beware to not shake his hand vigorously!supe cool dude!
Reply

Reply

I love the jaunty tilt between his waist and his torso!
Reply