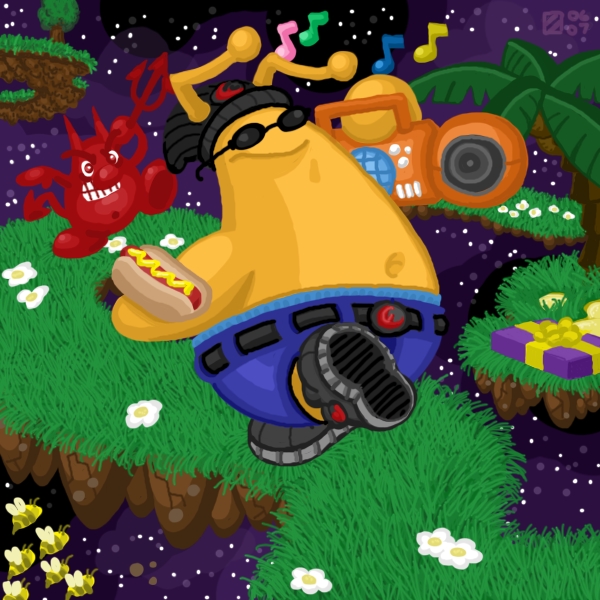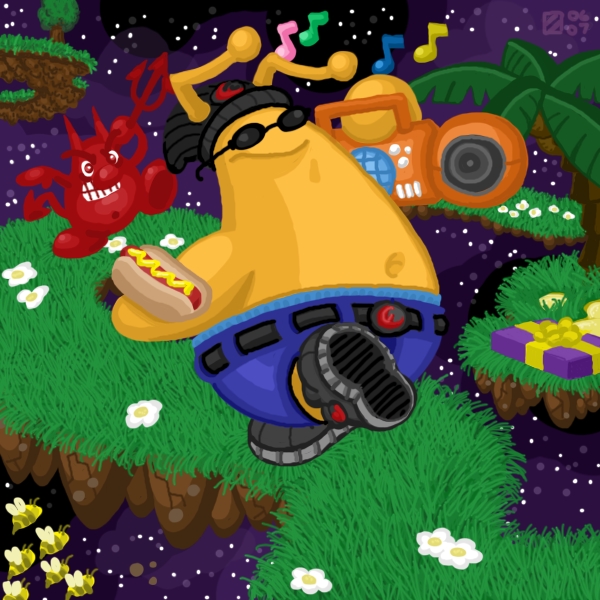 Watch
Finally played through and beat the original ToeJam & Earl on the Wii's Virtual Console. Fizz Man had shown me once before how best to play and beat it, but that was many years ago.

Earl here is doing a funky little walk, twisting each foot as he steps in a fairly funky manner. He is also enjoying a hot dog, which you may recognize from the cover of the first TJ&E game.

I added in a few accents to his outfit from the third game, to give him a little more funk.