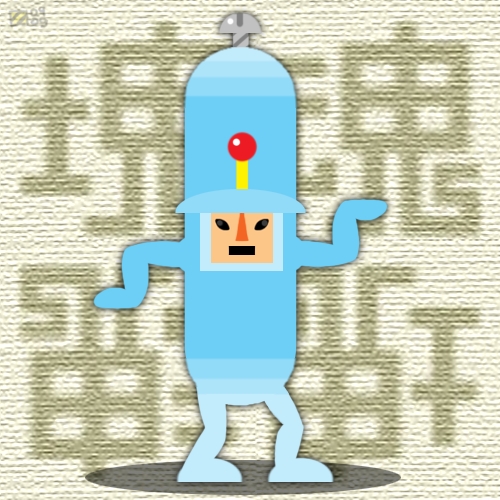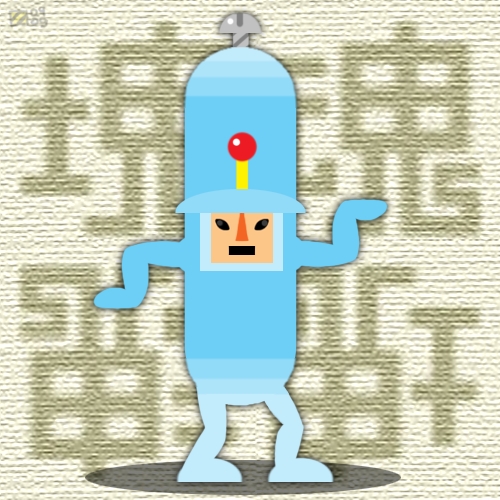 Watch
Cousin Replay
April 2009
Wacom Intuos 9x12, Adobe Photoshop Elements 4.0

It's First Cousin Once-Removed Replay. What were you doing on Earth? Loosening screws? We have no idea what you're talking about.

I did wonder what kind of details a Cousin Replay might have, and now I see the answer is "hardly any" and yet I still very much enjoy his sideways trendbuck.
Though I feel I should ask - what was the motivation behind this design, if any?
Reply

It was a combination of three design elements: height/lankiness, the light blue/cyan color, and the hat brim. Essentially the same things I meant to amalgamate together with the Mini-Replay picture. Toss in a "Walk Like an Egyptian" pose for suitable "whackiness" and there you have it.
Reply