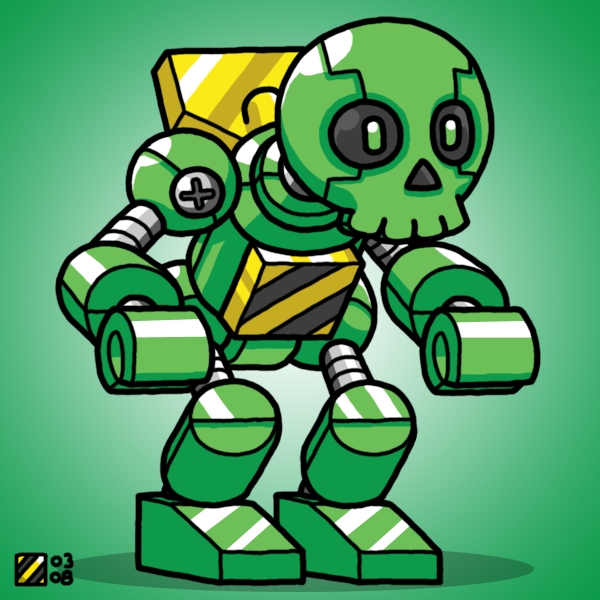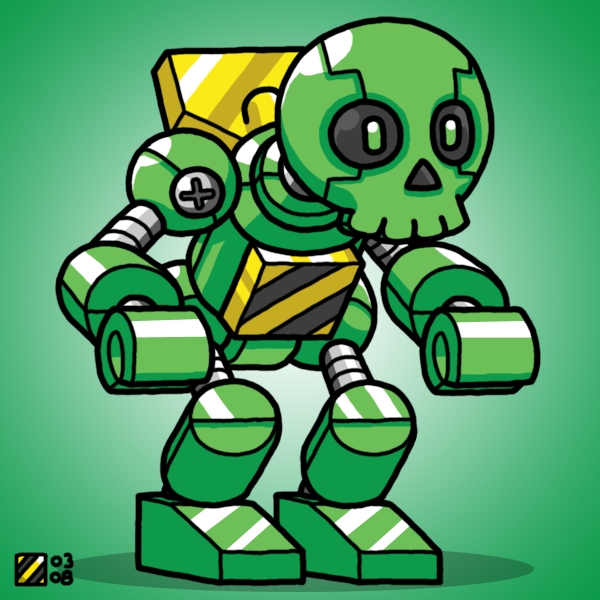 Watch
Mini-MDude
March 2008
Wacom Intuos 9x12
My third commissioned Mini for the month of March. A MARCH OF THE MINIS? BE WELL!
I was able to do this one so quickly (and nice and green for St. Patrick's Day) because I actually designed the look and pose of my version of MDude a long time ago, in a sprited avatar I made for his birthday. I have been itching to draw it ever since!
I don't know much about the character of MDude, apart from the fact that he's supposed to be a robot skeleton of some kind. MDude himself didn't give me much to go on, so I strung together a bunch of pieces parts, painted 'em green, and was overall happy with the result. Hopefully he will be, too.
MDude is ™ © ® @ et cetera his creator, ~
MDude
.

Reply

Confirming again that I like it, although I need to remember when requesting fanart of a game, to actualy play the game first so I know what I'm talking about.
Reply

What are you talking about?
Reply

It's just that I had no idea what to request, specificly, because I've never played March of the Minis, so if there's ever some other, similar series, I'll make sure to pick up the game it's based on. What matters is, now I'm thinking about Mini-Marios marching to the toyshop song from Bender's Big Score.
Reply

well done

I like this a lot
Reply