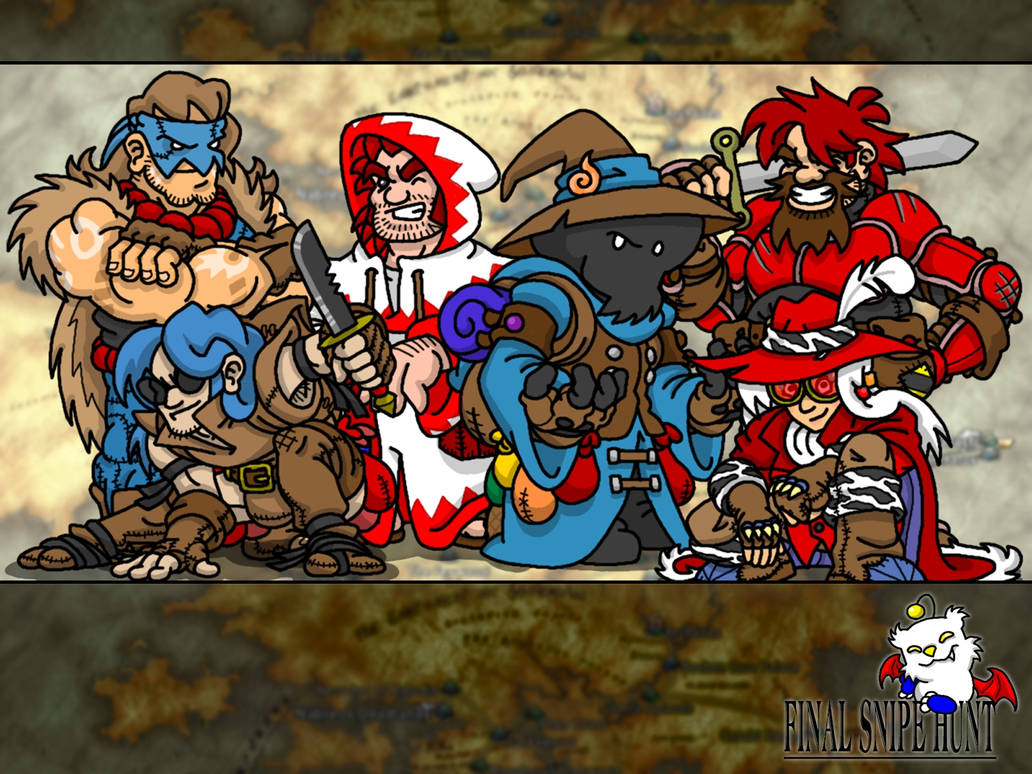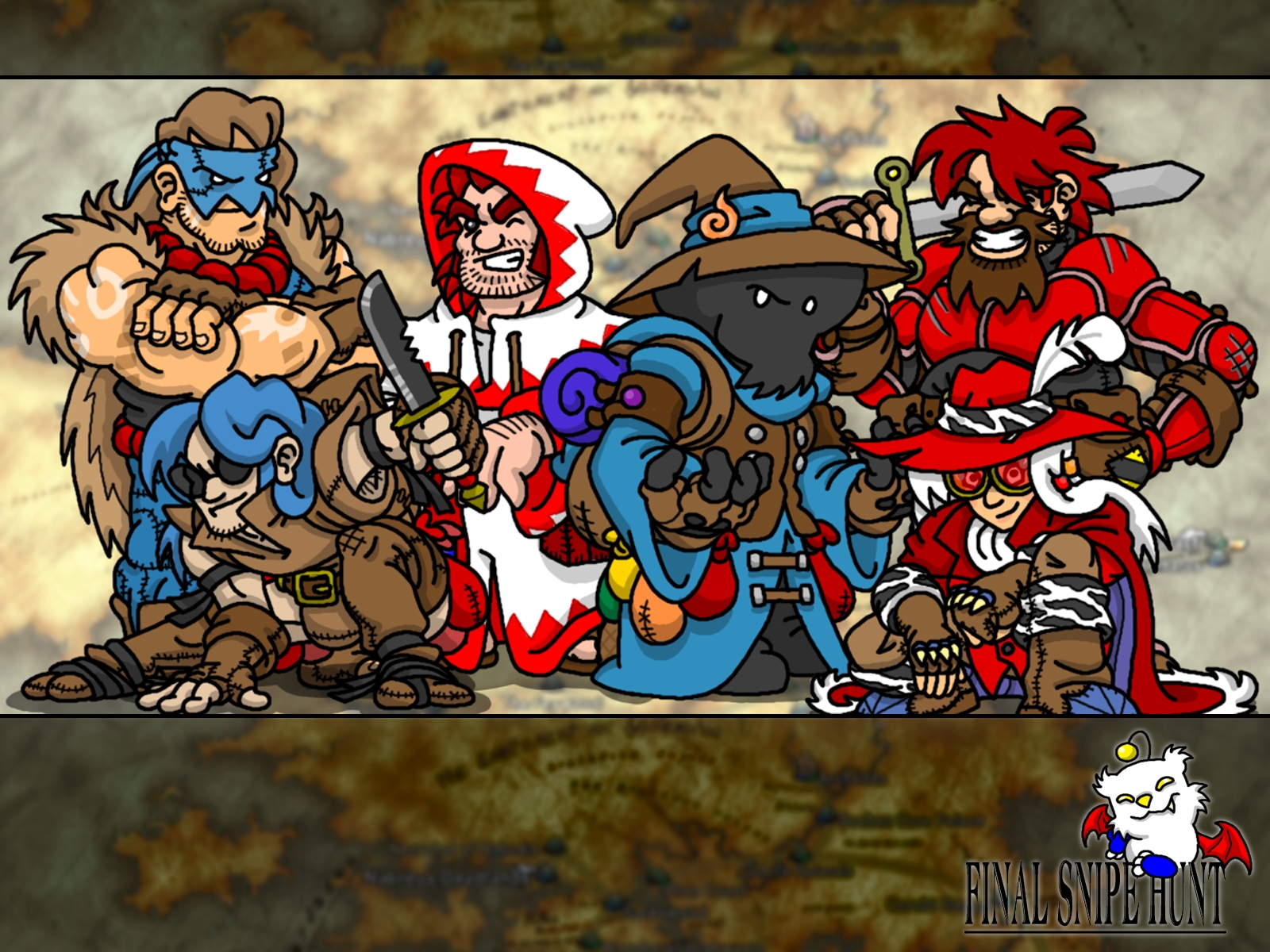 Watch
If you press "Full View", I hope to God your monitor is a movie theater.

What a monstrous picture! The end result of months of work on six different commissions in a series ends with this, Final Snipe Hunt, Flame Lord Eric's take on What If...? the characters of Snipe Hunt Media were given the roles of the six Light Warriors from Final Fantasy.

From left to right, we have Black Belt Booyah (or Wrestling Belt as Eric calls him), Thief Lancer, White Mage Millennium, Black Lord Eric, Red Sasha, and Professor Fighter bringing up the rear.

As a special bonus, I designed the "Final Snipe Hunt" logo in the corner, with MAX Virus going back to his roots (I'm sure I subconsciously based him on the picture of Mog from the SNES release of Final Fantasy VI).

All in all, I'm extremely pleased with the picture, and I hope Eric thinks he got his money's worth.

Flame Lord Eric, Jeff Millennium, Señor Booyah, and Speed Lancer are jointly ™ © ® @ et cetera Snipe Hunt Media and their creators.

MAX Virus, Professor Hazard, and Sasha Fiero are ™ © ® @ et cetera Snipe Hunt Media.

Wow, this is great.

That is really cool, great job sir.
Reply

I really like the Moogle MAX, quite an amusing addition. I also like the map underlay in the background. Nice work.
Reply

The map is apparently a map of the country of Ivalice from FFXII. It had just the leathery look I wanted for a backdrop.
Reply

Yeah, I recognized it upon further inspection, but it definately gives the piece a good look, and stays true to the whole FF genre look. As Jeff said, a work of art (though I think he's just biased because he's in it).
Reply

Ohohoho a collage.

This is indeed mighty fine and though I'm pretty unfamiliar with the FF characters, you did some sterling work adapting them to fit the Snipe Hunters and sneaking in those little details (I think you should upload each character separately too, so we can see their full glories.)

It probably won't surprise you to learn that Sasha's getup is my favourite but BOE HOE WHERE RALPLAY?
Reply

He exists only in the hearts of young pimps everywhere...

But yeah, take it up with Uncle Flame. I think he mostly ordered the characters he ordered because they had been Snipe Con regulars.

As for the single characters... I'll think about it!
Reply

I can appreciate that, though I still intend to make it to a Snipe Con before I reach forty.
Reply

I thought that the last I heard, you were aiming for 2008. If you don't make it, what will I do with all these hats I made especially for your arrival?
Reply