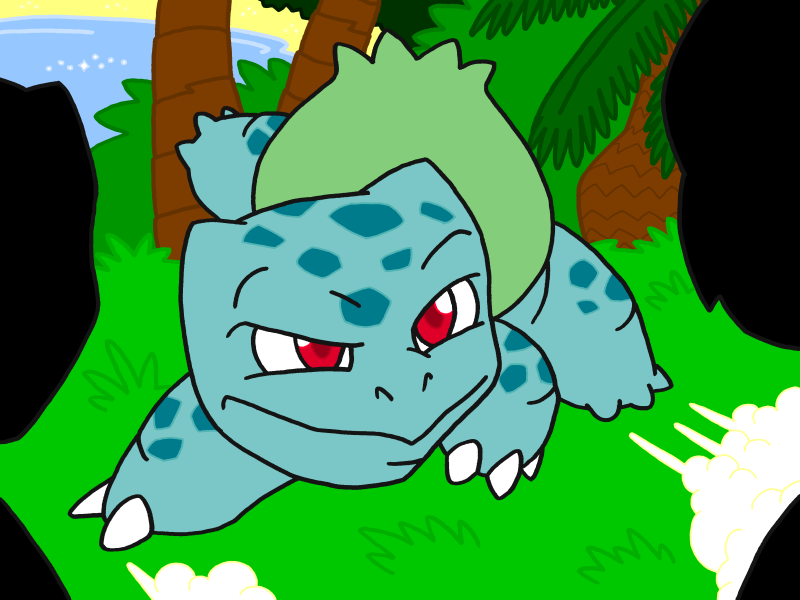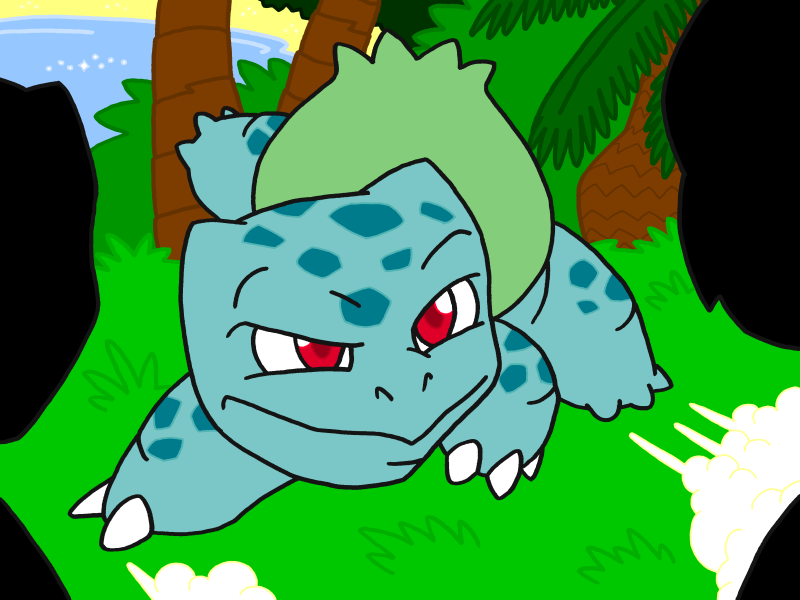 Watch
Yet another picture originally drawn as an identification portrait in the OMNIDEX, the predecessor to Fiktionary Dot Com.

I tried to spell "Pokémon" properly, but DeviantArt said that's a no-no.

In this picture, I tried to capture Bulbasaur's hard-headed attitude, so I had him fighting two other Bulbasaurs, whose silhouettes are to either side of the picture. I dunno why they're on a tropical island, but sometimes that's just the way it has to be.