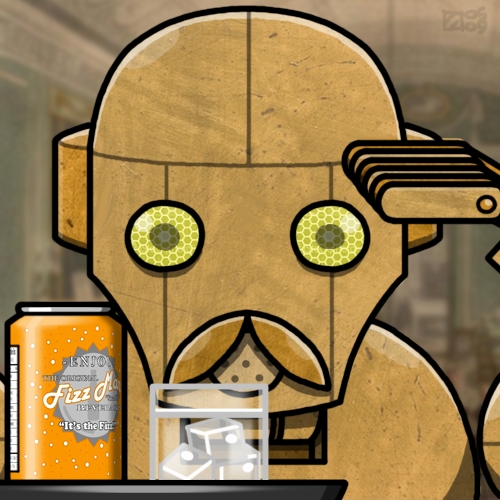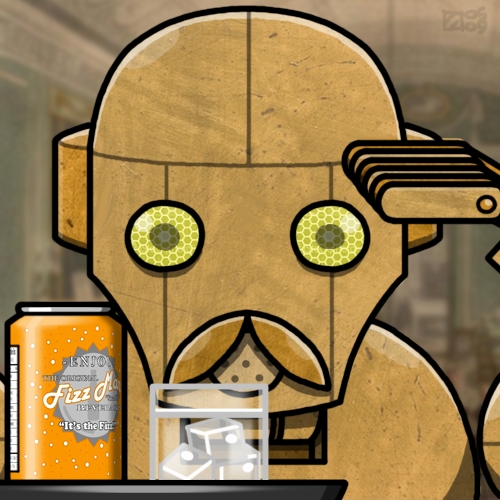 Watch
Abuelo
May 2009
Wacom Intuos 9x12, Adobe Photoshop Elements 4.0

Before he was the automated security system at the Booyah family gymnasium, Abuelo was just an unnamed and under appreciated Hughes-Disney Majordomovoi Mark 1. After the gentleman's club that employed him closed its doors for the final time, the robot was picked up at a highly discounted price by Señora Booyah.

After discovering that his distinguished moustache was simply a magnetic accessory, the young Niño Booyah took to playing with it - which is how it became permanently misplaced not long after this practice began.