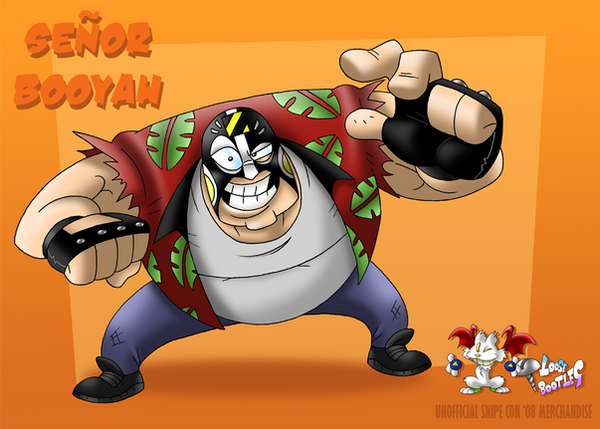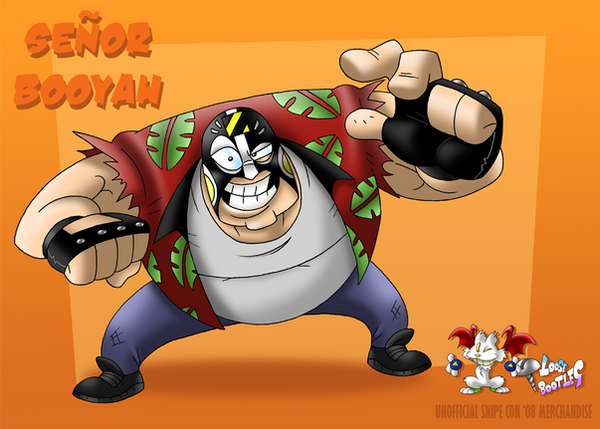 Watch
And so we continue with
Booyah was the first character I sketched out since I had such a strong idea of what I wanted to do with him. Because of this he started out with extremely exaggerated proportions (tiny legs for instance) which didn't really carry over to the other characters so much. This maybe isn't so apparant though since he's being viewed from above.
I was particularly pleased with the expression, since it's something that Booyah has come to be known for.

proffesor i dint talk to u for a while so i was wondering if i can i ask you please
Reply

I keep telling you, if you want to ask a question go right ahead. You don't need to ask if you can ask a question.
Reply

Reply

"I'm crushing your head! I'm crushing your head!"
Reply

He did, in fact, crush my head.
But then you stamped on my foot so don't try to take the moral high ground.
Reply

Sumo, biker, and luchador come together in this, a stunning melange of form and color. Bravo.
Reply

As one of know, your praise always means a lot. And since I take praise very badly I suppose it evens out.
Reply