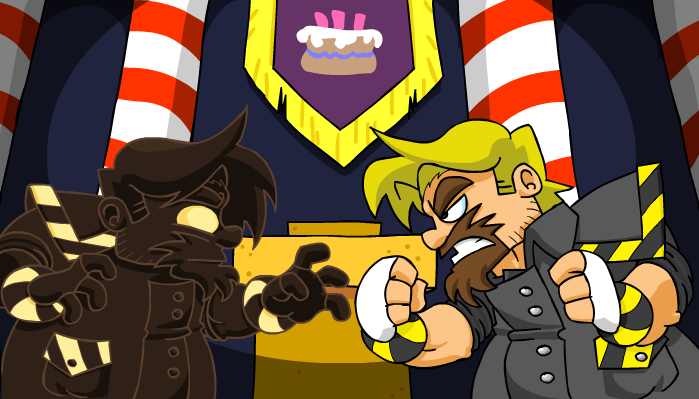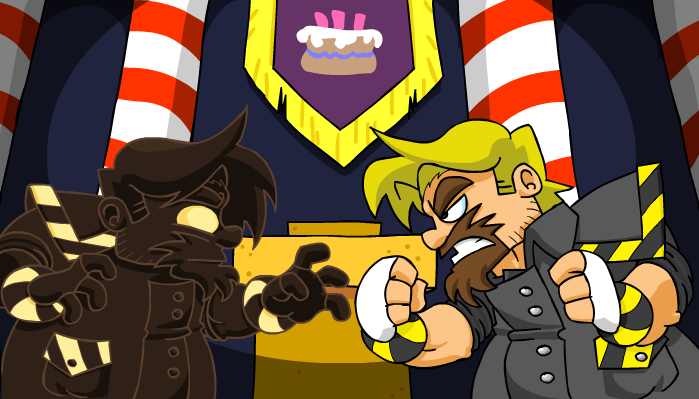 Watch
Every year on the 28th April I use the "Snipe Sketch" feature at
[link]
to draw good buddy ~
professorhazard
a birthday picture.
But wait! Snipe Sketch no longer exists! What is a man to do?
"After its timely defeat, the beastly Birthday Prime [link] collapsed in on itself like an ameteur souffle and its rich, chocolate centre struggled to survive.
Absorbing DNA from the departed Professor Hazard and laying dormant for exactly one year, the creature finally sculpted itself into the dangerous doppleganger DARK CHOCOLATE HAZARD.
In their ultimate confrontation in a sugary sepulchre only one might survive to see another birthday."
I should point out that the idea for this was spawned immediately after I finished last years picture, so I had to wait the full twelve months before I could do it.
And it's a good thing the Professor is not averse to taking every opportunity to remind people when his birthday is, because I would have forgotten all about it but I felt I was able to take time out of my busy schedule to continue the saga.

A thrilling adventure for anyone who has a sweet tooth!
Reply

That is freaking awesome! Great picture, great narrative.

Reply

You have outdone yourself yet again! Perhaps if I have the time I will draw the natural result, which is me with swollen belly and chocolate from stem to stern. Thanks, AMEEGOH
Reply

Well shucks, twern't nuthin'.
And after that job you pulled on my birthday last year I knew I had to crank things up a notch, though if I had more time and was better and backgrounds I'd have liked to get a little more detail in there.
Reply

It does seem like my doppelganger and I are facing off at some kind of birthday convention, which I assure you is fine by me. I attend them regularly.
Reply

Hehe! I love it! Is he any good? He looks yummy!
Reply

Well he is 60% cocoa and has marzipan accents so that's really up to you.
Reply

Wow! I was reading the description, and yes! You got some juicy imagination!
Exquisite drawing! it has imagination, sweetness, and attractive bold colours!
Thanks for letting me know, I shall wish well!
Reply

Letting you know? What do you mean?
I have heard about people getting notes linking to their images and I can assure you that I didn't send one if that's what it is.
If so, I guess I should change my password.
But regardless I'm glad you did take a look!
Reply