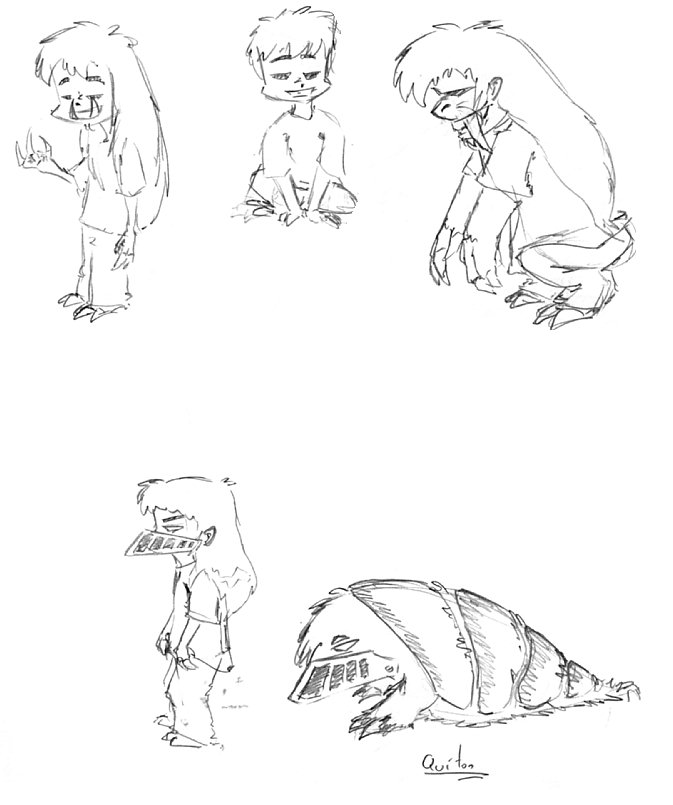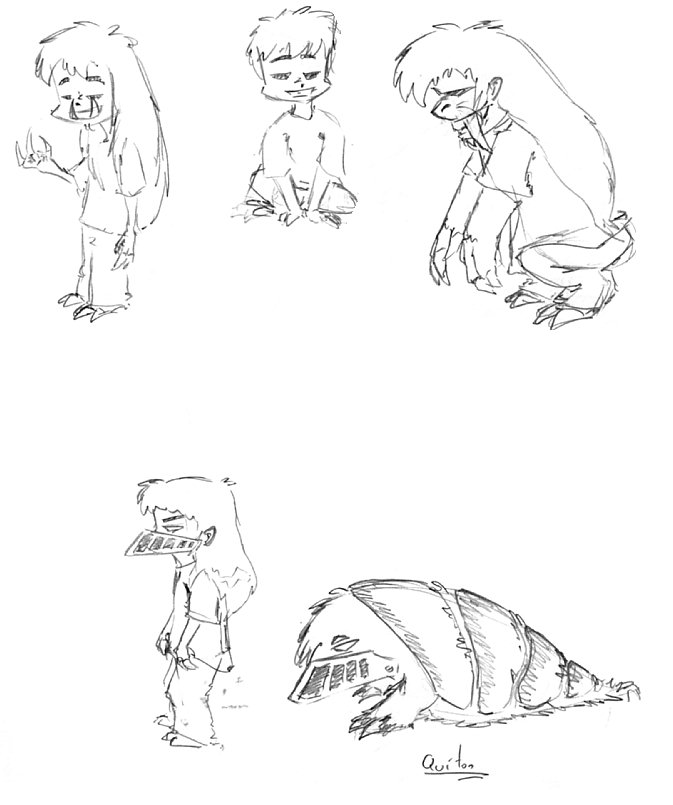 Watch
From the planning sheets of "Devourer Manifesto", we have the twin wizard siblings Ralph and Ezechiel Walross!

Ezechiel is the bad guy, the Big Bad, the guy who wants to destroy the world, or so we think at the start. He's an ideological anarchist, and was infused with the heart of the Great Earthworm Dragon, what gives him the power of getting stronger the more he eats. And he eats anything, from food to stone to fire. Not enough, he created a magic called "Zoanthropy", with which he can become WereWalrus.

Ralph "Youkai" is the good guy, was framed by his own brother for stealing the dragon heart. He was sold to the scientists and was turned into what he is now. He managed to escape and found Angela's group and joined them against his own brother. He also developed Zoanthropy, and becomes a sort of "WereChiton".

From left-right on the upper row: WereWalrus form 1, Ezechiel in his normal form, and WereWalrus form 2. As a matter of fact, form 3 was never seen, and form 4 is gigantic, able to eat cities.

Down row: Youkai and Chiton-Youkai. Chiton-Youkai is also very big.