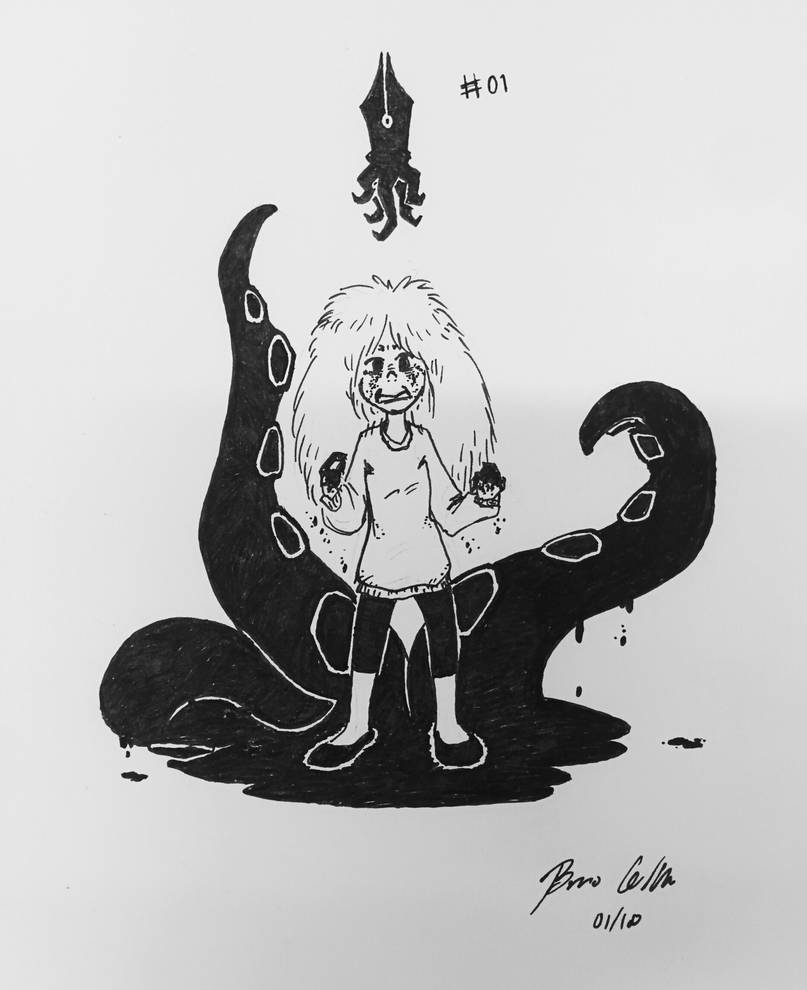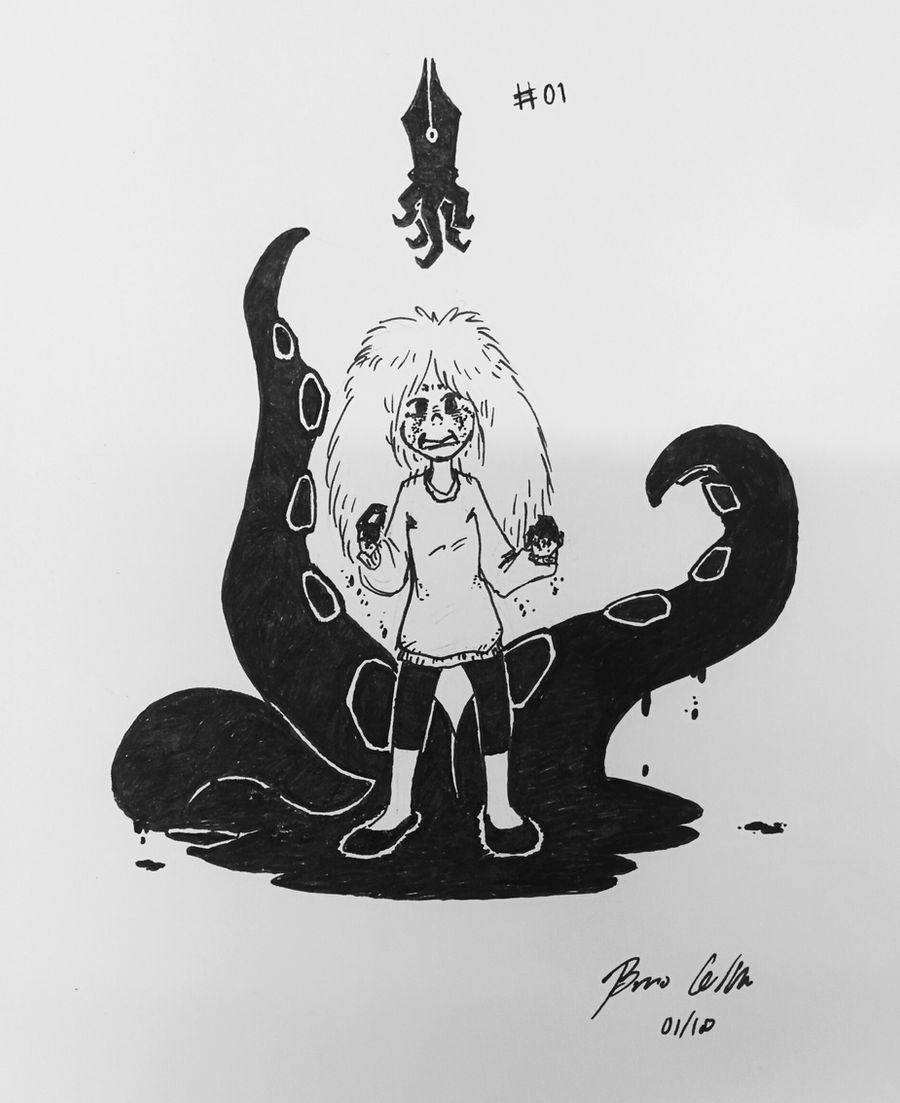 Watch
IT! IS! TIME! AGAIN!
October is upon us and once again it's time to ink! This time, no narrative or theme, just ideas to the paper.
First lesson: do NOT make a picture with huge black areas to cover if you don't have a brush pen!
Anyway, here's Eirani again, messing with thinks unspeakable way out of the grasp of reason. Just business as usual.