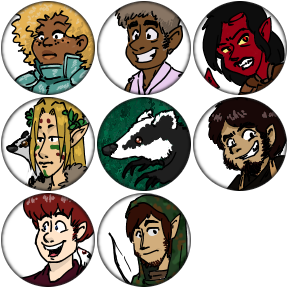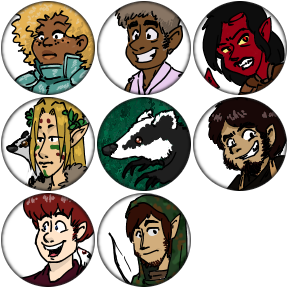 Watch
Well, it's been ages since I drew anything for real, so I guess I could showcase some art I've been doing lately. In this case, it's been mostly cruddy sketches, RPG art and game assets.
So, RPG. I'm the DM of a D&D 3.5 campaign in a largely homebrew world. The main party are my wife and some friends from work, playing, in order:
- a human paladin
- a gnome monk
- a tiefling warrior
- an elf druid and his companion(a badger, later a bear and then a tiger... we still call it Badger)
- a halfling rogue
- a human mage
- an elf ranger
Some people came in in the middle of the campaign, some left and the story still has ways to go.
And I drew tokens so we can use Roll20 as a map app