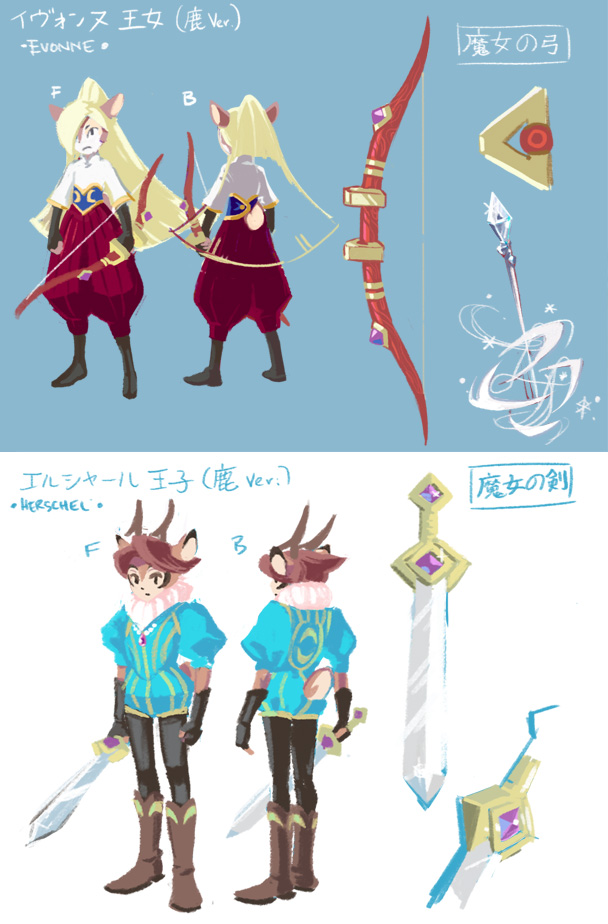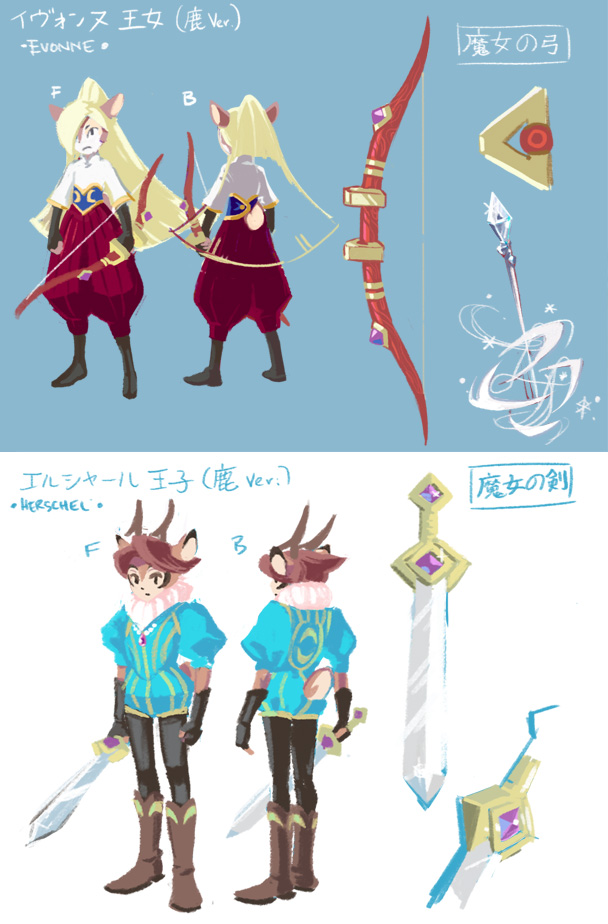 Watch
Don't really need more concept art of these two; just wanted to experiment with a different method of coloring, and have a clear ref for their weapons.
Thought of putting an arrow rest on Evonne's bow, but decided that's more of a modern touch and I think she'd be a traditional archer.
Ughhhh I don't want to design a scabbard. I'll figure out this sword issue eventually.