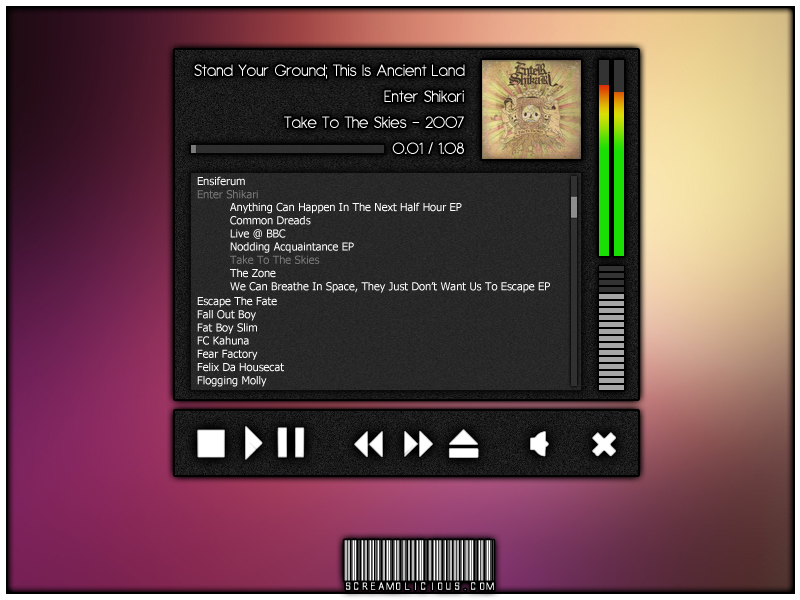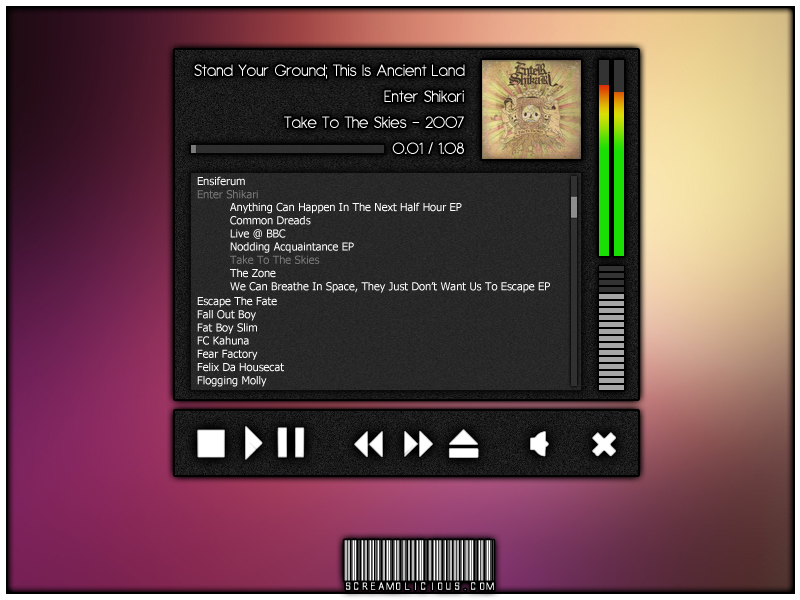 Watch
Something new I'm going to try; skinning.
So far, this is what I've come up with, made in photoshop, so nothing works yet. I'd like some suggestions and/or ideas on what you'd change/add/remove. The main thought I had in mind while making this was functionality, so that explains why it doesn't look that fancy all in all, and why the bottom buttons are that huge. I want it to be retard proof.

I plan om skinning this for Foobar2000, as I'm currently using (and loving) that player, and it's said to be easy to skin for.

Let me know what you think!



Sorry if this showed up twice in your message center, I managed to screw up the uploading of this. n_n

screamolicious.com

f*ck yeah, can't wait .. really looks promising, thanks for preview
Reply

Thanks! I'll let you know when it's finished!

Reply

Where do you press play? I dont get it?
Its not retart proof yet!
/jk.
alright. I would like a playlist function in it, where you can see whats your playlist atm, instead of just the album and artists,
and maybe a button for "all music" with each artist for if you dont know a song, on what album it is, then you gotta start searcing.. and if you press all music.. its easier. haha.

(I'm lazy.. )
Further nice job.. looks good!
Reply

Joshuaproof, lulz.

The playlist is comething I forgot to be honoust with you, I'll add that. I never use that over here, guess that's why I accidentaly left it out..

The ''All Music'' thing you mentioned is solved by just hitting enter when you've selected the artist, and no album. This is done in the same way in the skin I'm currently using, and it works like a charm.



Thanks for the input!
Reply