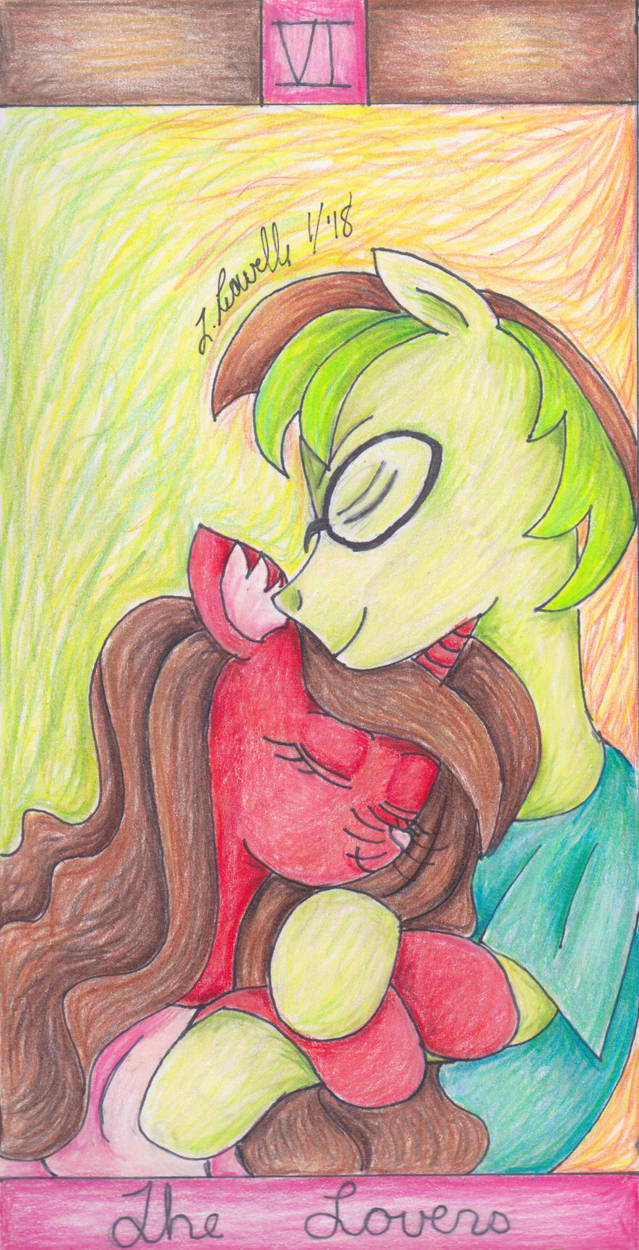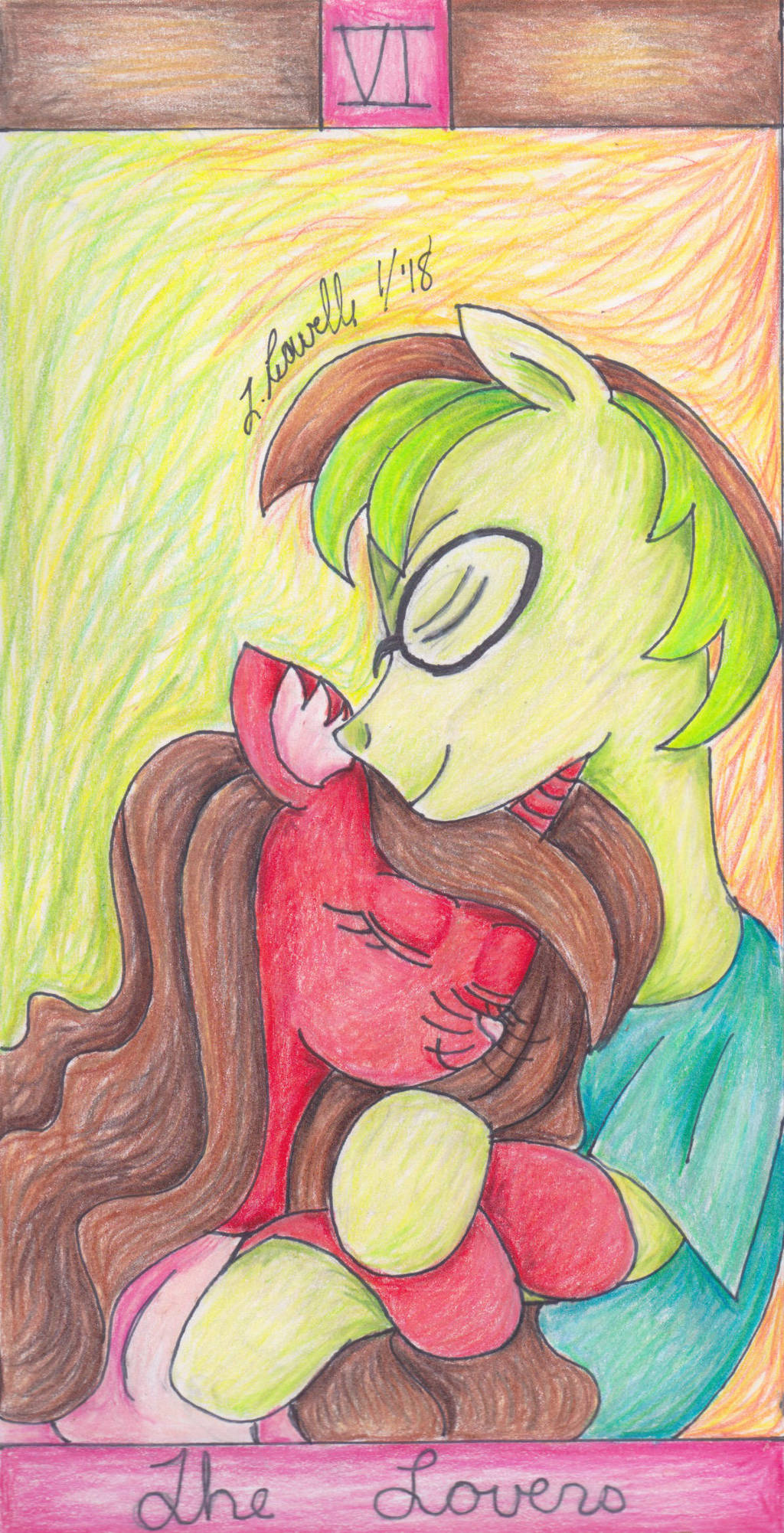 Title: The Lovers
Series: Brony Tarot Deck
Size: 6" x 12"
Date: January 2018
Media: Ink and Prismacolor Pencils
Yes I actually finished this yesterday and I honestly wasn't surprised that every guess included probably the most famous couple in the Bronalysis community, GoldenKey, but nope it's not them and I'll tell you why. The couple featured in the Lovers position is Novella and Screen Play, aka Sega Sister and Voice of Reason. The correct guess was given my Sega herself hehe. Reason I picked them is due to the fact that their personalities differ more and the Lovers is all about Polarities coming together in harmony. Plus their color schemes are compliments of each other. The Lovers in general are represented by a male and a female because of those differences. FYI, Novella is unicorn cat. The Lovers card here is probably my most conceptual of the cards so far as the last ones have been more literal in their meaning. Like for the background I didn't do any scenery. Air is the main element of the Lovers so I tried to recreate that effect with a color scheme that is almost complimentary. Pink is a featured color of this card too.
Anyway, Voice and Sega, I know recent events haven't been easy for ya'll, so I hope this helps cheer ya'll up.
Keep in mind that from now on, any artwork will be featured on my patreon before I upload it here. If you want to to check out the WIP of this piece, you can become one of my patrons and get extra access.
Patreon-
www.patreon.com/tleavelle_kale…
Previous- The Hierophant-
pristine1281.deviantart.com/ar…
Next- The Champion-
pristine1281.deviantart.com/ar…
Novella (c)

Screen Play (c)

Artwork (c)