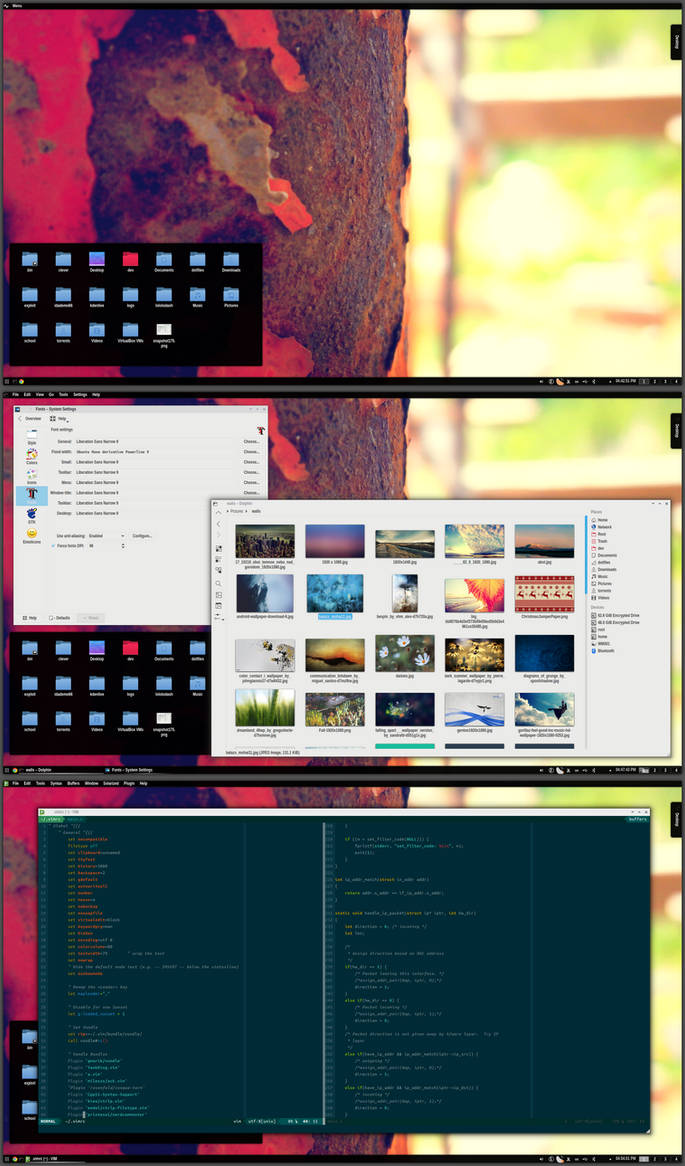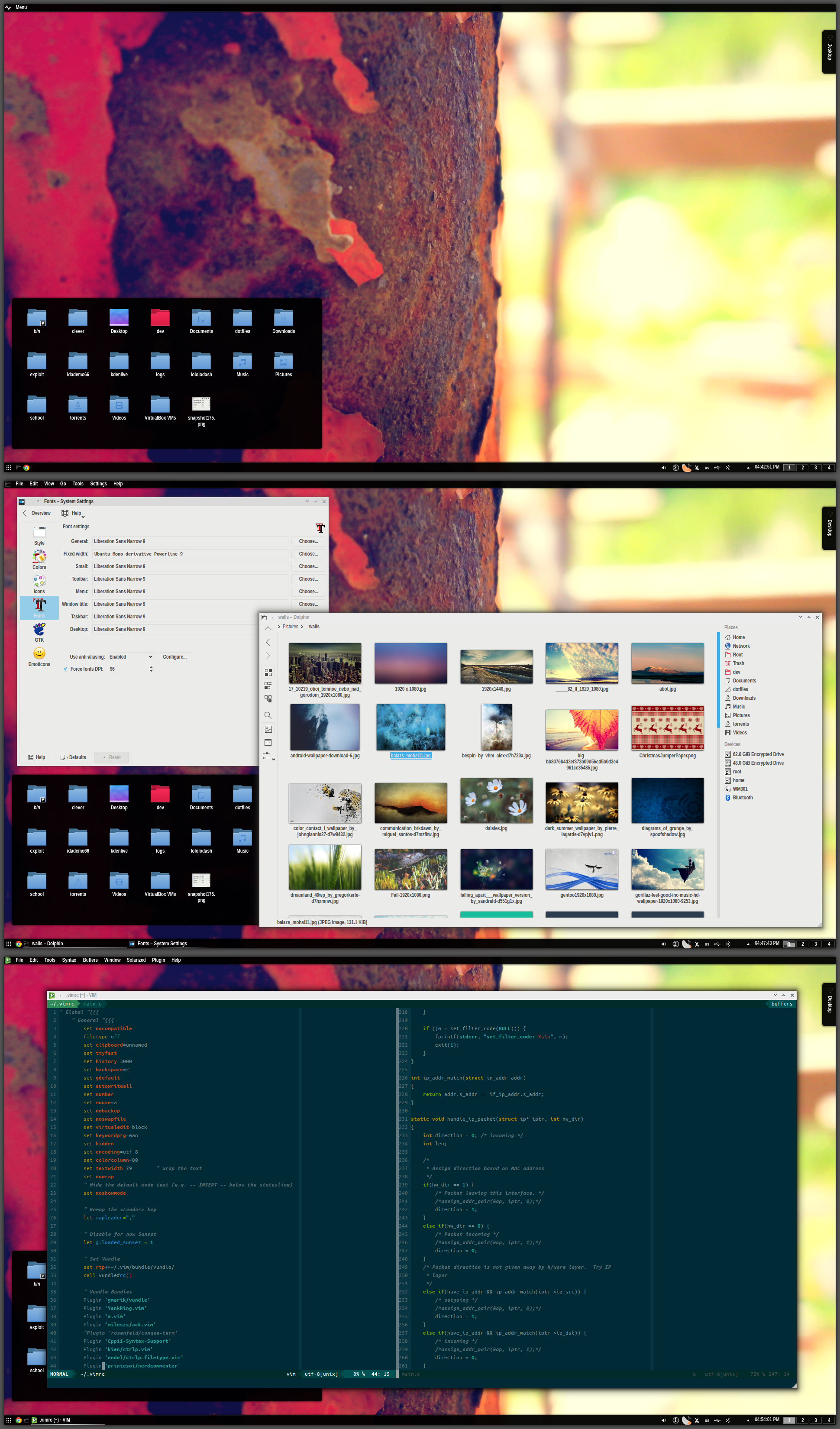 Watch

Very nice

Could you share your vimrc file please ?

Reply

Reply

Looks good, can you tell me what themes you are using and what font that is please?
Reply

Thank you very much for the

. For more info, I updated the description

Reply

LOL I saw the font in your screenshot after I posted my comment

Reply

I don't like KDE at all, but wow, this setup is insanely nice.
Reply

Agree

Reply

Thank you very much for your comment and for the


. At first, I didn't like KDE either, but now I love it because it can be tweaked to be just the way I like.
Reply

I got tired of Unity and Gnome3 still on KDE after 4½ months and still love it. Nice work, very nice
Reply

Thank you so much, and for the

also thanks! I liked Gnome2 very much, but after it was deprecated in favor of Gnome3, I switched to KDE and I am so pleased with KDE4 that I don't plan to switch to any other DE/window manager.
Reply

quite the same here, I tried for several weeks with gnome3/Unity on Ubuntu, but it did just not fit into my daily work. So I went with Kubuntu instead and been using Kubuntu ever since.
Reply

That looks incredibly nice. I'm usually not a fan of KDE setups, but you've managed to turn its usual clutter into something quite appealing. Well done!
Reply