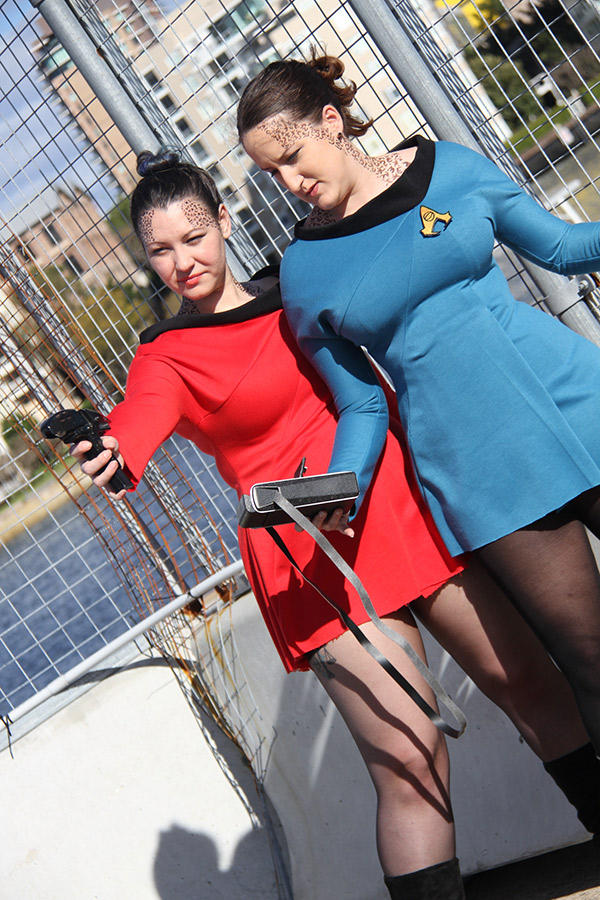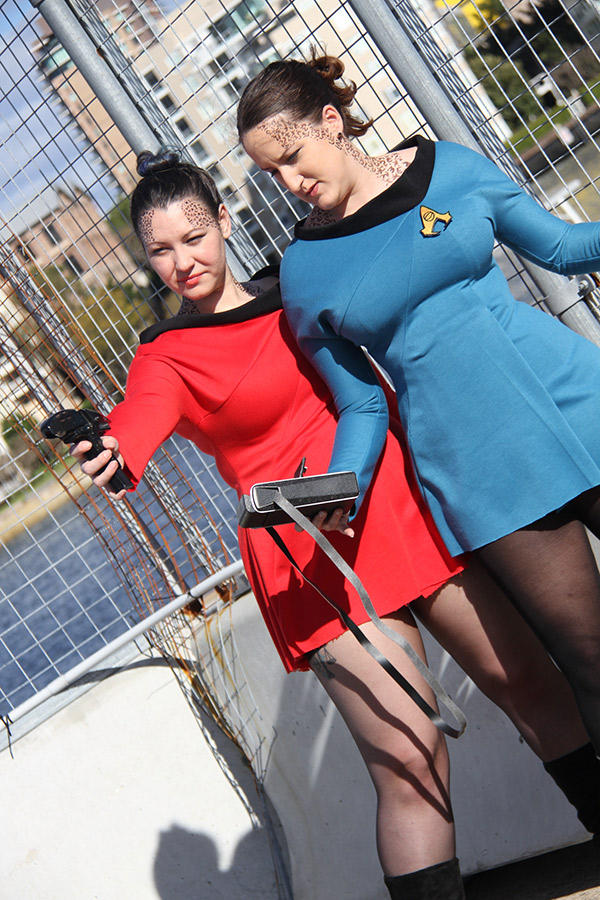 Watch
Ensign Leda and Lieutenant Commander Jacinta Tryne beamed down to the aquatic world of Oceania IV to make contact with the inhabitants, though it appears that the locals are not fans of our two plucky, curvaceous Trill Officers...
Will they make it?
***
Leda
Emmbri
Jacinta
princessjazzcosplay
event: OZ Comic Con 2016
photo by
Hoon Photography

Pretty easy to figure out which one will survive and which one will die

.
Reply

and you would be wrong.
in TOS, Female Operations Division personnel were generally Engineering or Operations, not Security.

Redskirts tended to survive the series (see Uhura and Janice Rand).

if the episode called for a woman to die for dramatic effect, it was almost ALWAYS a science officer.

thankfully Jacinta is a Doctor
Reply

Excellent detail. I love the classic Star Trek uniforms for women

Reply

I wonder what they would think of Lando Calrissian.

Reply