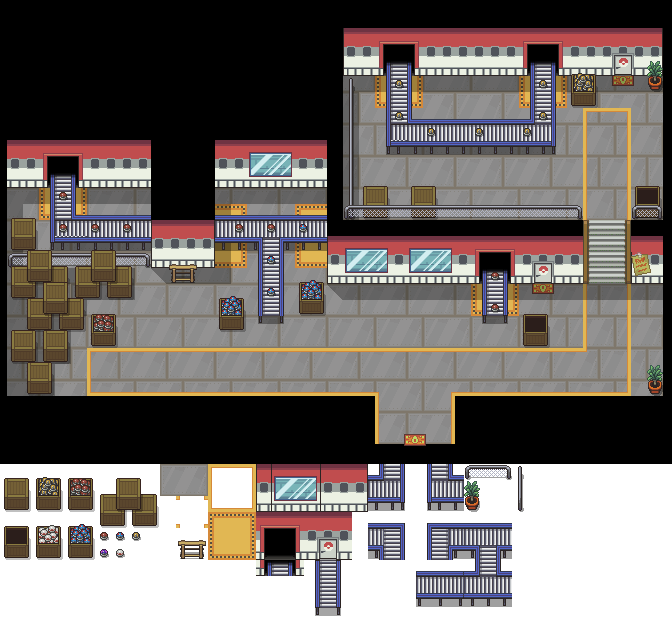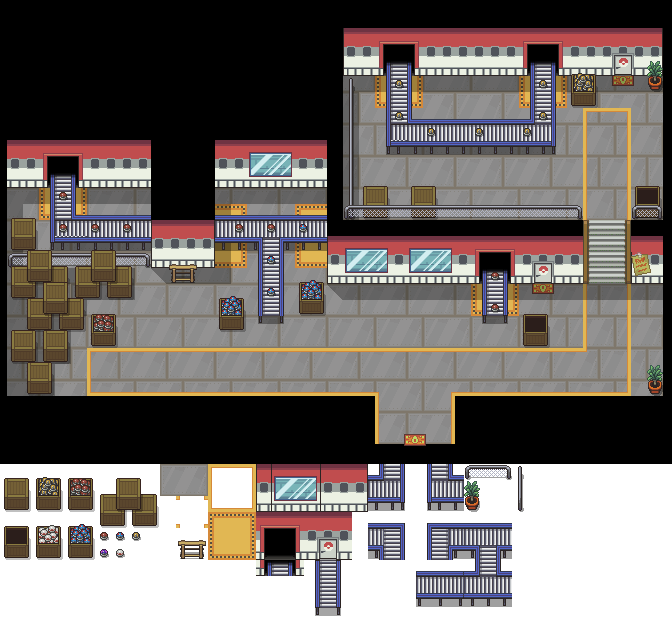 This tileset is a simpler take on a Pokeball Factory idea I had for a game I was helping with. It was made about a year ago and although it's not as fancy as the official one found in Kalos, it did the job and matched the game's other tilesets better (it did not use 3D tiles). There were also cones and other objects used on the map, but since they were on the project from other people's tilesets I didn't include them here.

Feel free to use these in your projects if you want to!

Reply

Amazing job!! Love your tilesets!! Love that you made art for Pheonix Rising. It's a beautiful game!!
Reply

no machines? just conveyors? Come on I cant enjoy a factory that isn't threatening to lag my game with all it's moving parts!
Reply

Hahaha, you can use the official one in that case

Reply

Reply

Another awesome tileset! I'm curious how the rollers in the middle would actually move the great balls from the main line to their distribution channel though without something to push them, unless it's human-powered XD What is the wooden thing by the wall to the left of the ultra balls supposed to be?
Reply

Yep the factory has employed workers but they are not visible on this map sample, but they'd be the ones who manually move and crates the various Pokeballs. The wooden thing on the left is a construction horse, which doesn't do anything on this map but it can be used to block off areas, along with cones.
Reply