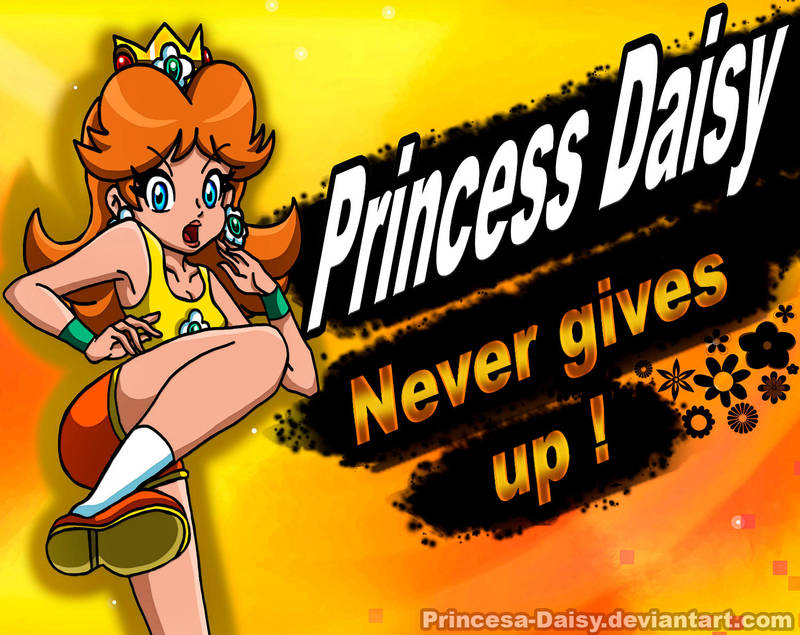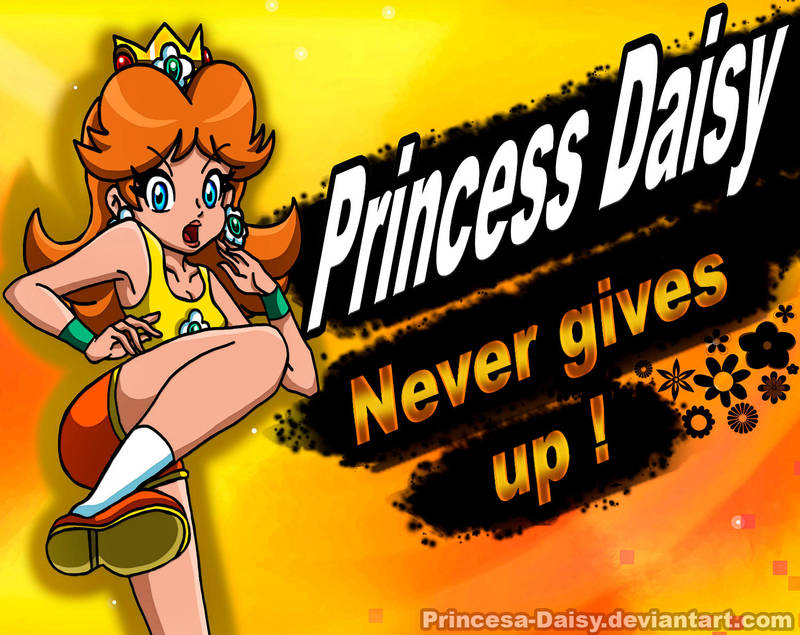 WARNING ¡¡¡Challenger Approaching!!!

Now that Nintendo is asking fans what new characters we want to see for join the battle in Super Smash Bros Wii U/ 3DS, I couldn't resist to do her character reveal screen.

As we already discussed in my last journal, she definitely would fit more in her classic sports outfit, and her style of combat could be martial arts and boxing or Tae-Kwon-Do, and a final Smash related with flowers and crystals.

I know its difficult (almost impossible) that princess Daisy be elected as a new fighter seeing how Nintendo completely neglect her in a shameful way and her lack of popularity among Nintendo fans, but still we should keep supporting her sending votes for her, because if we don't do it nobody else will. We need to continue supporting her to show Nintendo that, although we are a minority we still exist and want to see Daisy having a most prominent role in their games, because she really deserve it.

Its so sad to see how Daisy is being left behind being relegated to spin-off games and not having a chance to show what she really can do. She keeps being only a trophy and a palette swap of Peach since Meele, its time to change that!

The low number of female characters in Smash Bros series is deplorable, so Daisy would be an awesome addition to the game and I really think she would be an incredible character, interesting and fun to play.

So please, as I already said, if you like Daisy and you also feel sad with her unfair rejection by Nintendo, then support us and send your vote for her in the page: cp.nintendo.co.jp/us/

Thanks for all your support and votes! Lets get our favourite tomboy princess take the place she really deserve in the gaming history!



Flower brushes belong to