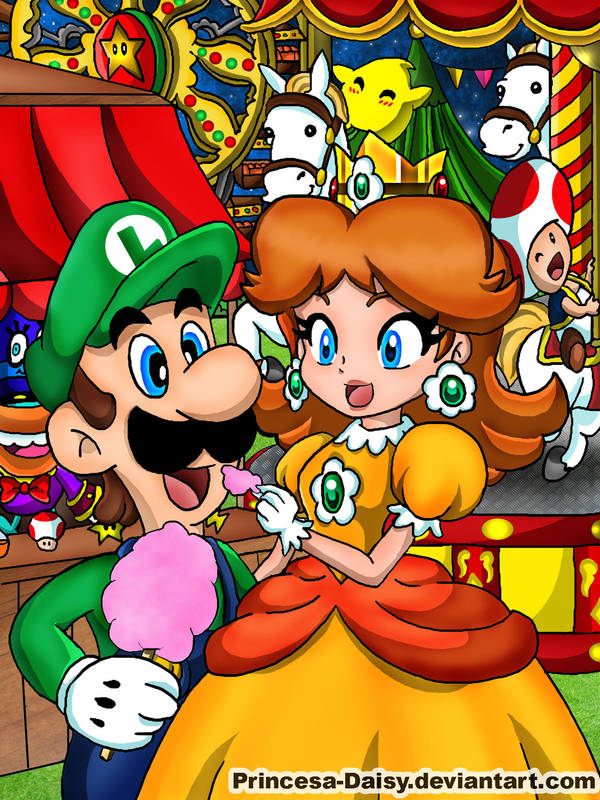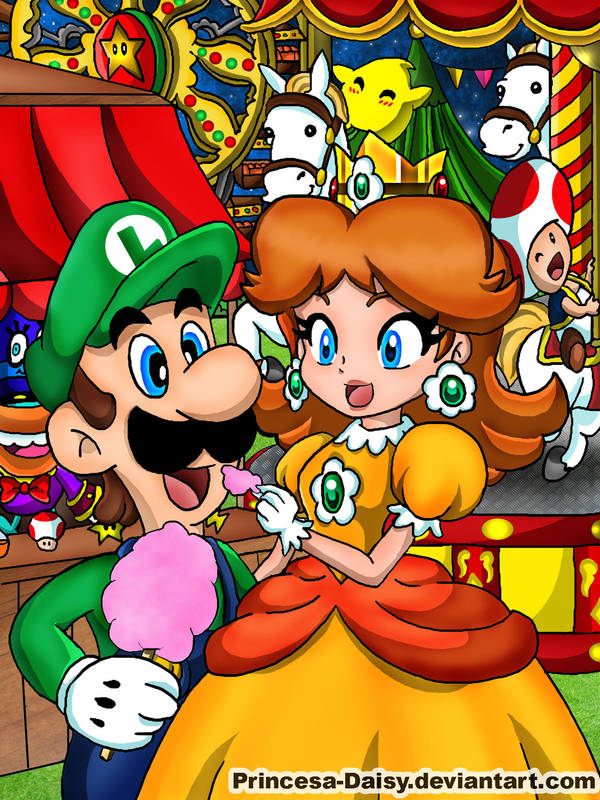 Watch
A new pic of our loveable favourite couple, this time in a night festival sharing a nice cotton candy and having a good time in the carnival rides. I wonder if Luigi will dare to ride in the ghost train or the rollercoaster...

Well, at last I uploaded a new pic,it was about time. Sadly my sub expired already, so I wont be uploading new pics so often just like when I had one. Sorry for the inconveniences.
Anyway, hope you like it.