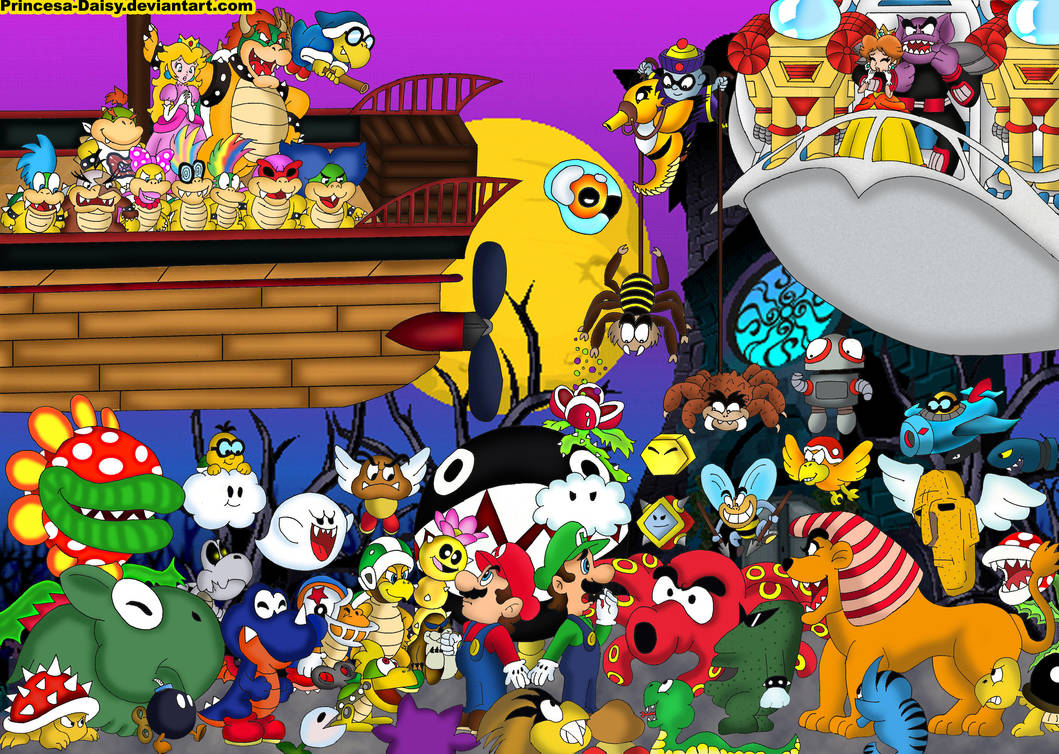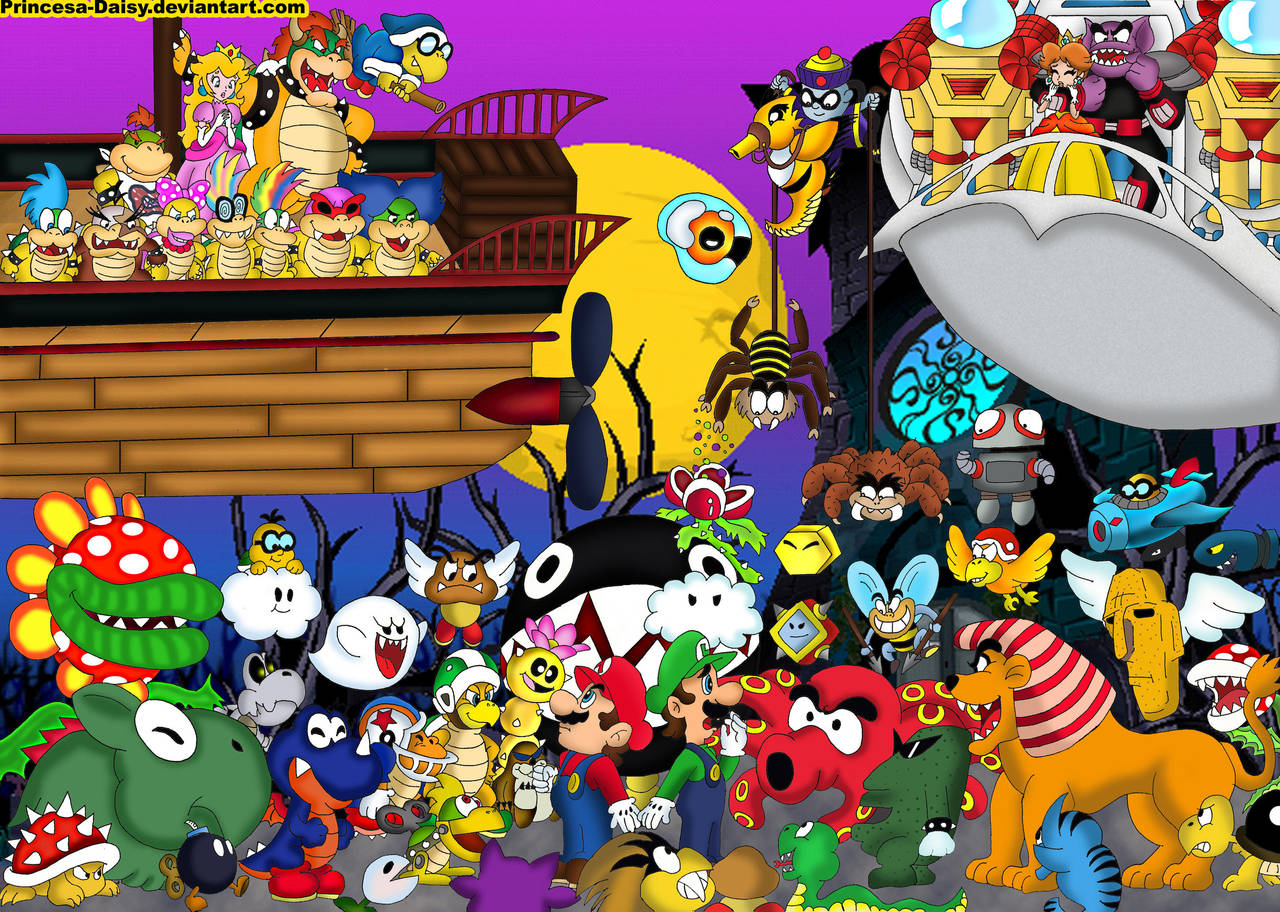 Watch
It looks like the Mario Bros are in danger again...
I got Super Mario Galaxy 2 a few days ago and I cant believe that Nintendo didnt include Tatanga in any of the two Super Mario Galaxy games, he could be an excelent boss, dont you think?
Well, this pic is a little tribute for Tatanga. I would love that Nintendo could give him another oportunity to him,because his appearance in new Mario games could entail to give much more popularity to both Luigi (who could get a truly and personal archenemy for true ) and Daisy, who they are very neglected in favour of Mario and Peach.
Lets see if Nintendo that now is doing remakes of old classic games could do again Super Mario Land for the new Nintendo 3DS. Well, dream is free!

P.S: By the way, I think its the first time I draw the koopalings. Since the old Mario cartoons, my faves koopalings always were the twins Iggy and Lemmy who I lovingly call them Zipi and Zape.

Of the 8 children (yeah, I count Bowser jr too), what is your fave koopaling?

¡Oky, hope you like it and thanks for the faves and comments, gang!